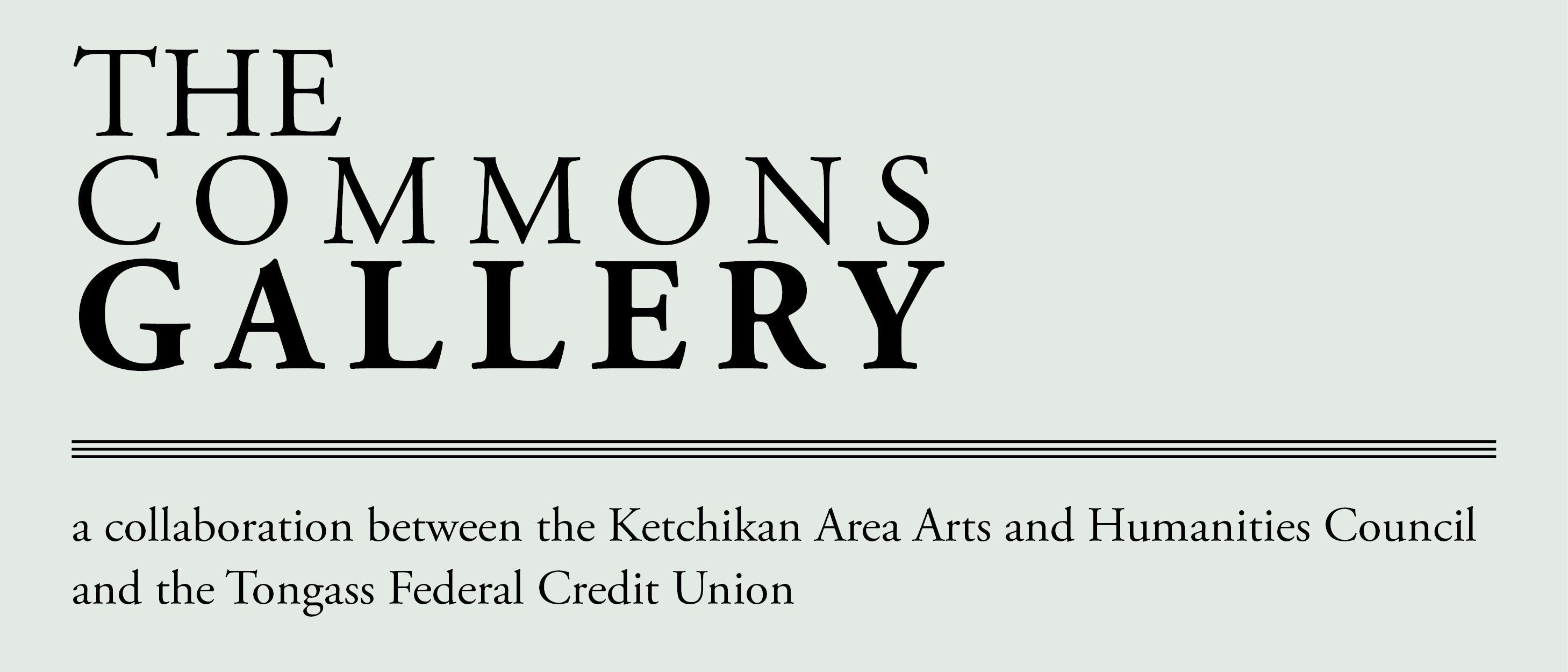 The Commons Gallery - Ketchikan's newest exhibition space!
About The Commons Gallery
The Commons Gallery is a collaboration between the Ketchikan Area Arts and Humanities Council (KAAHC) and Tongass Federal Credit Union (TFCU). The Commons Gallery is Ketchikan's newest gallery space, located in one of Ketchikan's newest gathering spots. The focus of the Commons at TFCU is to support and encourage entrepreneurial efforts by providing temporary office space, meeting spaces, and small business assistance. It is within this commons area that The Commons Gallery lives. In the entrepreneurial spirit of the venue, emerging and established artists are invited to exhibit their work quarterly in this flexible and vibrant location.
 
---
Exhibiting at The Commons Gallery
The sale of artwork from The Commons Gallery exhibits will be handled by KAAHC. KAAHC will also display and sell artwork on the Arts and Culture of the Ketchikan Area website. 25% of all sales will be retained by KAAHC. Artwork will remain on display until the 3-month exhibit period has ended. At that time, artists may retrieve unsold work and purchased artwork may be picked up. If individual works are priced over $300, the artist may choose to accept a payment plan facilitated by KAAHC.
The Commons Gallery exhibit space includes one wall of The Commons, approximately 8' high by 26' long. Exhibits may span the entire wall or only take up a portion of it. All exhibits must be appropriate for all ages. Selected exhibits may include work for sale, or work that is not for sale, but the body of work should include new work that has never been exhibited in Ketchikan – including Social Media. 
Proposals will be accepted on a rolling basis, however if you have a specific Quarter that you wish to display your work in, you will need to meet these deadlines, and communicate your preferred timing in your proposal.
Exhibition Dates                                              Submission Deadline
1st Quarter – January-March                               December 1st, 5:00pm, AKST
2nd Quarter – April-June                                     March 1, 5:00pm, AKST
3rd Quarter – July-September                             June 1, 5:00pm, AKST
4th Quarter – October-December                        September 1, 5:00pm, AKST
If you have questions or need assistance preparing your proposal, please contact the Ketchikan Area Arts and Humanities Council. 907-225-2211 or info@KetchikanArts.org