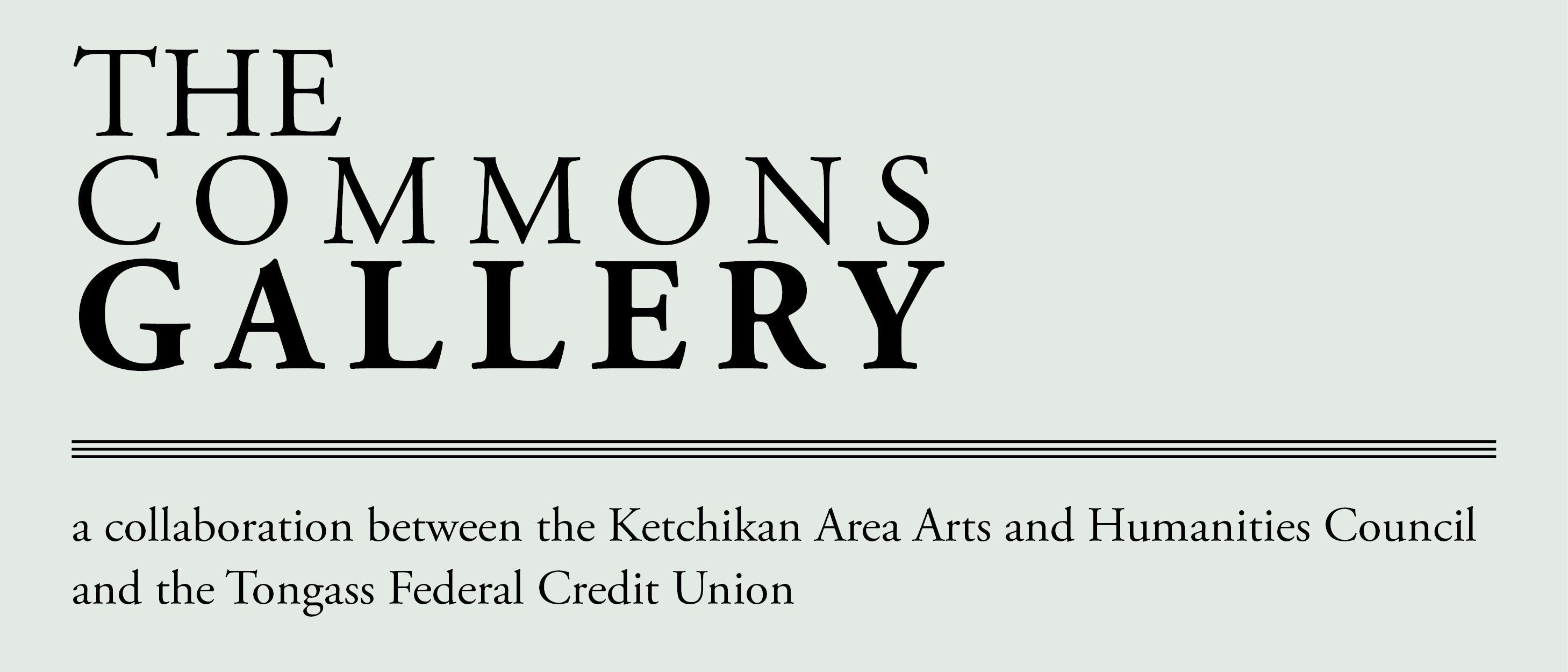 The Commons Gallery Online Proposal Submission Form
Individual artists or artists working as a group may submit a proposal for a body of work to be exhibited at The Commons Gallery. Selected exhibits will be on display for a 3-month time frame quarterly. Selected exhibits may include work for sale, or work that is not for sale, but the body of work should include new work that has never been exhibited in Ketchikan – including Social Media. The proposed artwork must be able to be displayed within approximately an 8' 6" tall x 26' wide wall space. Selected exhibits must be appropriate for all ages. 
Please note: Proposals will be accepted on a rolling basis, however, if you have a specific Quarter that you wish to display your work in, you will need to meet these deadlines, and communicate your preferred timing in your proposal.
Exhibition Dates           Submission Deadline
January-March                                                     December 15, 5:00pm, AKST
April-June                                                             March 1, 5:00pm, AKST
July-September                                                     June 1, 5:00pm, AKST
October-December                                               September 1, 5:00pm, AKST
Prior to starting the application process we recommend that you prepare a folder on your desktop with an:
Artist Statement (1 page or less)
Artist Resume (1 page)
Proposed Concept for the Exhibit (1 page or less description of how you intend to use the space)
10 images (Can be of the artwork you plan on exhibiting or representative of the artwork you plan on exhibiting)
Image List - a separate document for the images that includes the Title, Date completed, Medium, Dimensions, and Price or NFS
This will make the application processes smoother.