Gigglefeet Application Due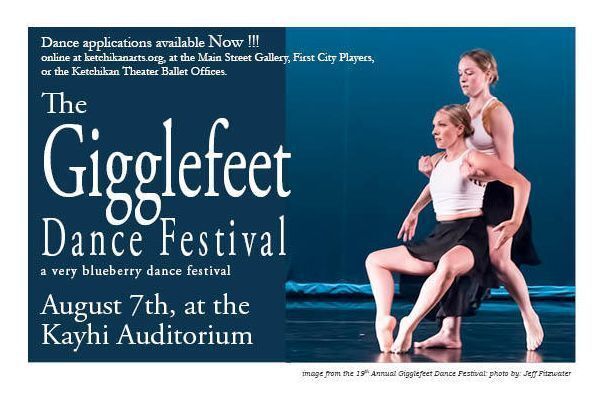 What is the Gigglefeet Dance Festival?
The Gigglefeet Dance Festival is a community celebration of dance
co-sponsored by the Ketchikan Theatre Ballet, First City Players, and Ketchikan Area Arts & Humanities Council.
The mission of the Festival is to:
Strengthen the dance community.
Provide performance opportunities for both emerging and established dancers, choreographers, and technical theater personnel in the greater Ketchikan area.
Provide a venue for the works of adult dancers and choreographers.
Provide a supportive environment for a diversity of dance forms, including works that are provocative and challenging.
Encourage participation and appreciation of dance, for artists and audiences alike, by presenting a broad variety of dance forms.
The Gigglefeet Dance Festival usually takes place on the Friday and Sunday surrounding the Blueberry Arts Festival, which always takes place the first weekend in August.