Welcome to The Commons Online Gallery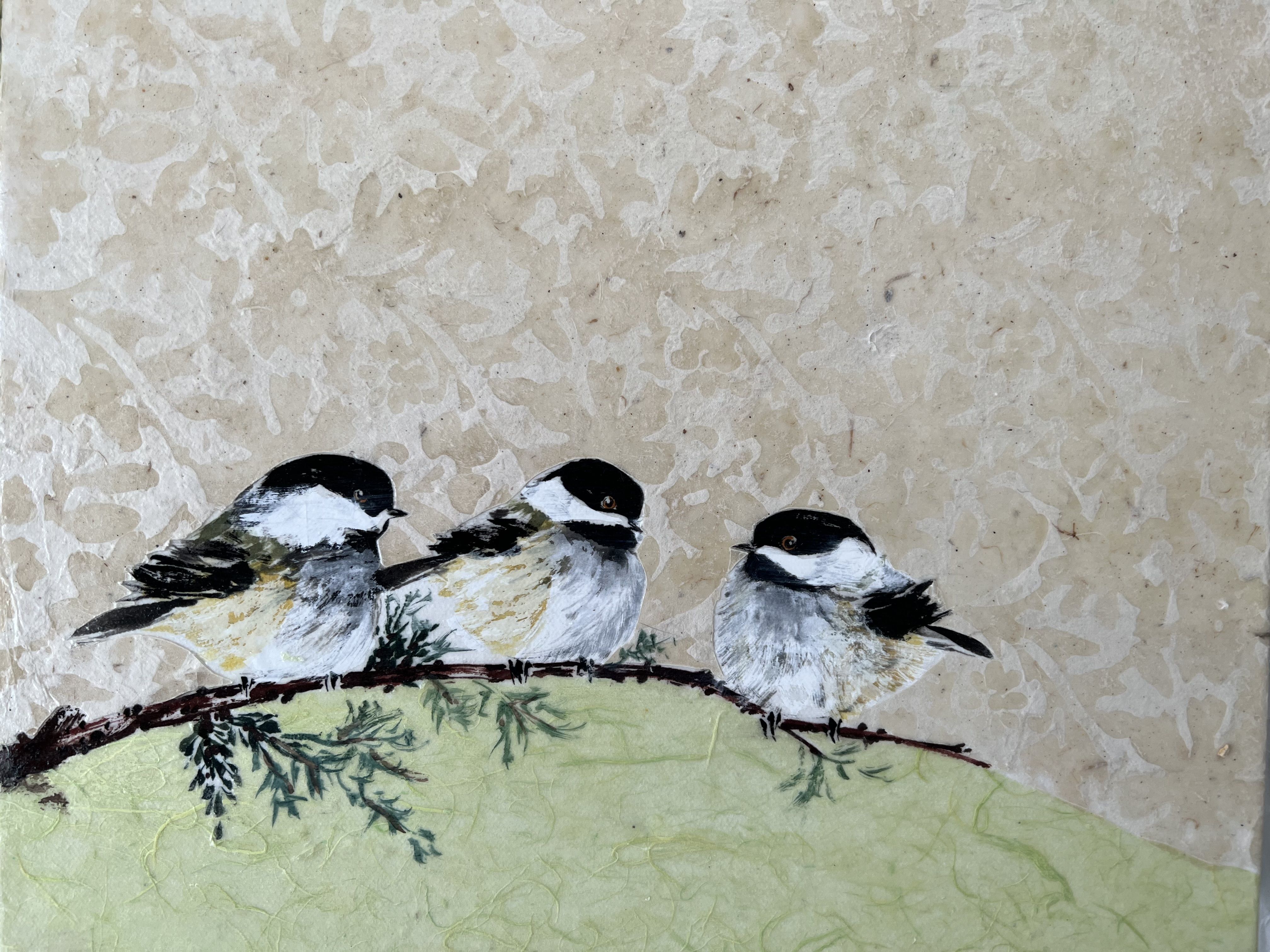 Artist Sharlene Cline
1st Quarter exhibit 
January 14th, 2022 - April 5th, 2022
Sharlene Cline has been practicing and teaching the art of Chinese brushwork for over 30 years. She first studied the art form from master painter Yang O-Shi while in Taiwan for three years in the early 90s. She was immediately drawn and compelled by the practice. The repetitive nature of the technique has been for her a form of meditation. As explained by the eighteenth-century painter Chang Keng "Chi, life-force, is something beyond the feeling of brushwork and the effects of ink, because it is the power of heaven, which is suddenly disclosed. But only those who are quiet can understand it."
In Chinese brushwork, painting the subject is comprised of well-controlled single stokes loaded each time with a gradation of paint on a mou-bi. The mou-bi is a paintbrush with a special shape, full at the base narrowing to a point. For a flower, each petal is a single stroke as is each leaf. This skill takes hours of practicing each brush stroke until ultimately through repetition the hand, coming from a calm meditative mind, knows intuitively how to paint its subject. Like a musician practicing their scales over and over again so their performance comes from their soul, not just reciting notes.
Sharlene returns again and again to the techniques that are for her, a meditation and intimate connection to nature. Through practice, she has found her unique style and voice collaging brushwork and decorative paper into simple compositions honoring the natural beauty that surrounds Southeast coastal Alaska.
Each of Sharlene's pieces uses the stylized Chinese brushwork she is known for with watercolor and Chinese ink on a variety of delicate rice papers that are mounted on a stretched canvas coated in an acrylic glaze that highlights the texture of the paper.
If you are interested in purchasing a piece, click on the image, scroll to the bottom of the page, and click on the words "Purchase Here" Or you can peruse the entire catalog by clicking the "Purchase Artwork Here" to the right!
Black-capped Chickadee & Blossom

Black-capped Chickadees & Lilac

Black-capped Chickadee & Rosehips
Click on the image to see a detailed view of the brushwork and the paper!