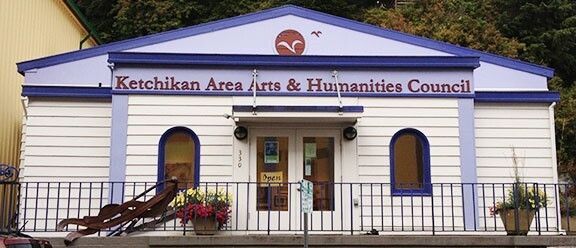 Main Street Gallery
The Main Street Gallery is a program of the Ketchikan Area Arts and Humanities Council (KAAHC). A year-round gallery dedicated to showcasing artists from Ketchikan and the surrounding areas since 1988. The Main Street Gallery inhabits Ketchikan's historic Christian Science Church building and the beautiful open and well-lit sanctuary serves as one of Alaska's finest exhibit venues. The Main Street Gallery season runs from September through August, changing exhibits monthly. Proposals for exhibits at the Main Street Gallery are accepted beginning in January and the upcoming exhibit season is selected in March annually.
Please call KAAHC for more information about the Main Street Gallery! (907) 225-2211
Open Monday - Friday 9:00 am - 6:30 pm and Saturdays 9:00 am - 2:00 pm except for the last Saturday of the month.