Verushka Arts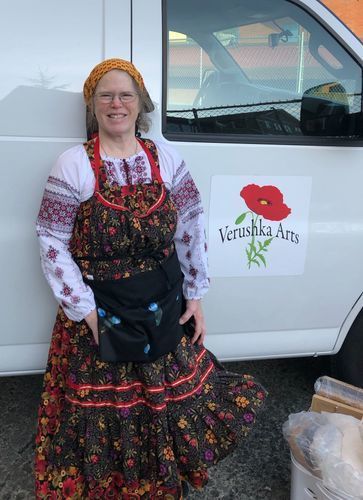 Faith Duncan, the artist behind Verushka Arts, is of Ukrainian and Byelorussian descent. Many of the crafts and recipes she produces were handed down from family and elders. Faith has aprons, washcloths, scarves, wooden and quilted tree ornaments, halibut-shaped plastic bag stuffers, table runners, napkins, and pickles available for purchase.
Faith will be selling via phone please call 907-821-0022
Give Faith a call to secure your holiday deliciousness!