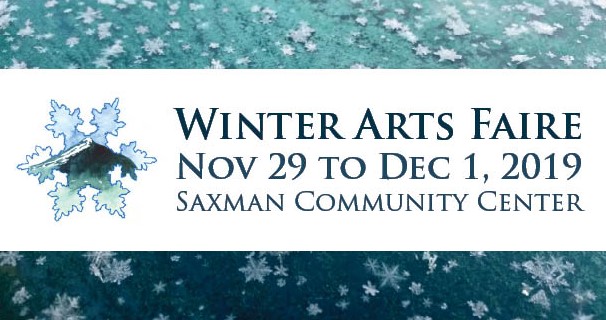 WINTER ARTS FAIRE BOOTH VENDORS 
APPLICATIONS DEADLINES:
Renewing Booth Application deadline: Sept. 30, 2019 
As of 11/5/19 ALL BOOTHS ARE FILLED. HOWEVER, you can be put on a WAITING LIST.
PLEASE NOTICE ...... There are two ways to get on the WAITING LIST.
Print out this PDF application, fill out and mail or drop by the Main Street Gallery.
Head over to the Main Street Gallery (330 Main Street) and pick up a paper application.
We will fill booths in order of their receipt date.