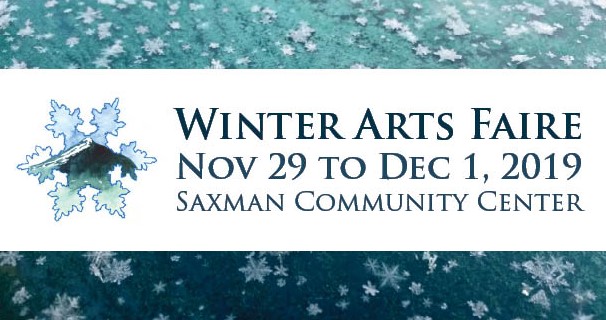 WINTER ARTS FAIRE BOOTH VENDORS 
APPLICATIONS DEADLINES:
Renewing Booth Application deadline: Sept. 30, 2019 
BOOTH APPLICATION DEADLINE: Until Full
PLEASE NOTICE ...... There are three ways to fill out a Vendor Application.
Print out this PDF application, fill out and mail or drop by the Main Street Gallery with payment.
Go to the online application and fill out and pay online!
Finally, head over to the MainStreet Gallery and pick up a paper application.
 We need current membership, booth payment, and the application before we can process your request.