An Evening of Wine and Cheese exploring Spain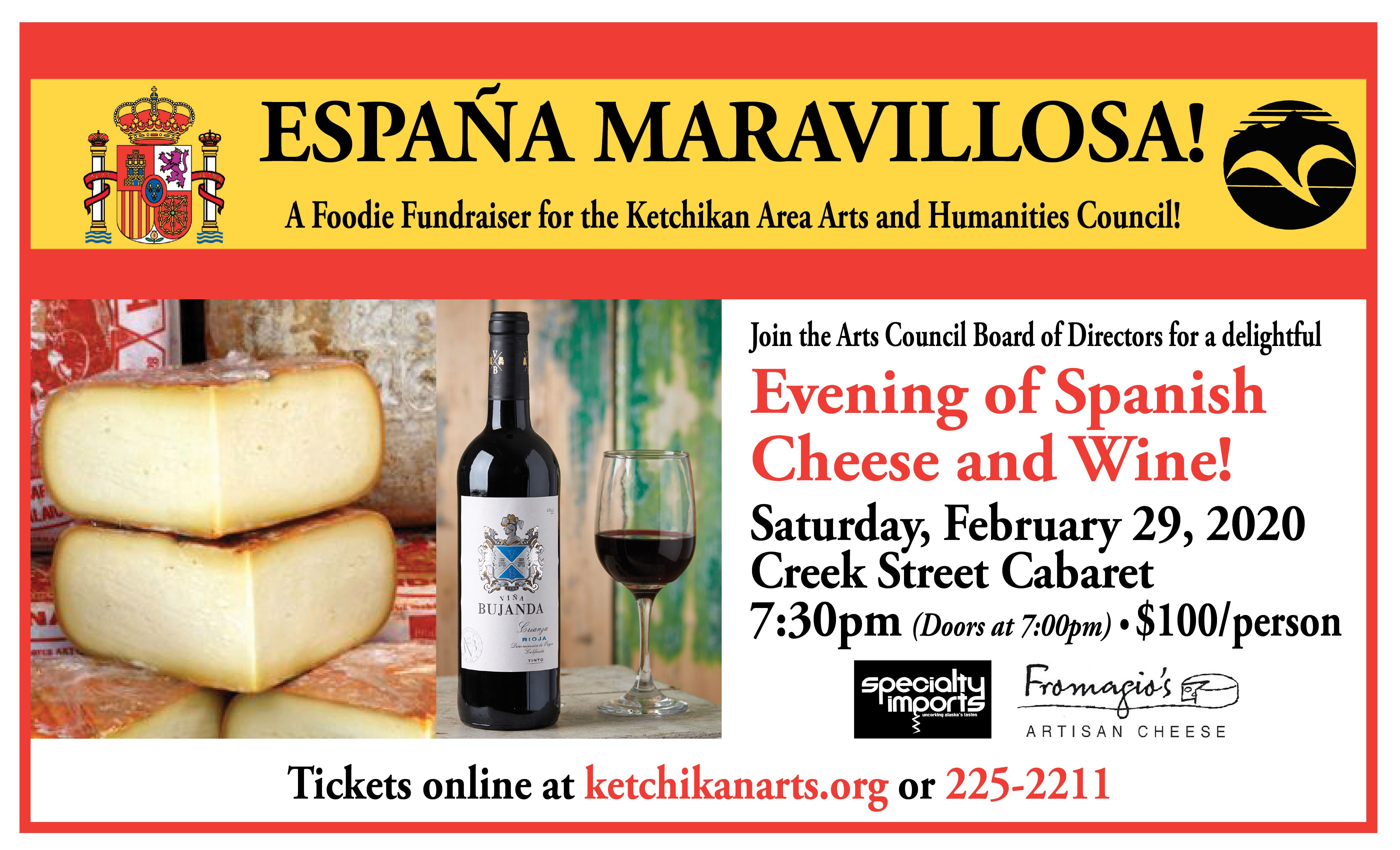 Tickets are $100 each and LIMITED TICKETS AVAILABLE ONLY AT THE DOOR
The KAAHC Board of Directors invites you to attend our fourth and final Wine and Cheese Tasting Event! Come explore some of the best artisanal gourmet cheeses and specialty wines from Spain at the Creek Street Cabaret, February 29th, at 7:00 pm!
In our fourth and final Wine and Cheese Fundraiser, Anchorage based cheese monger, Helen Howarth returns to Ketchikan to share selections of the finest artisan cheeses from Spain. The Spanish take quality cheese production very seriously and because of the variations in climate and geography, as well as culture, each region of Spain offers delicious varieties of cheese. Each cheese will be paired with select Spanish wines chosen by John DeCherney of Specialty Imports.

Please join us for the last in this Wine and Cheese series of delicious fundraisers for the Arts Council!
Must be 21 years of age or older to attend. 
LIMITED TICKETS AVAILABLE AT THE DOOR!