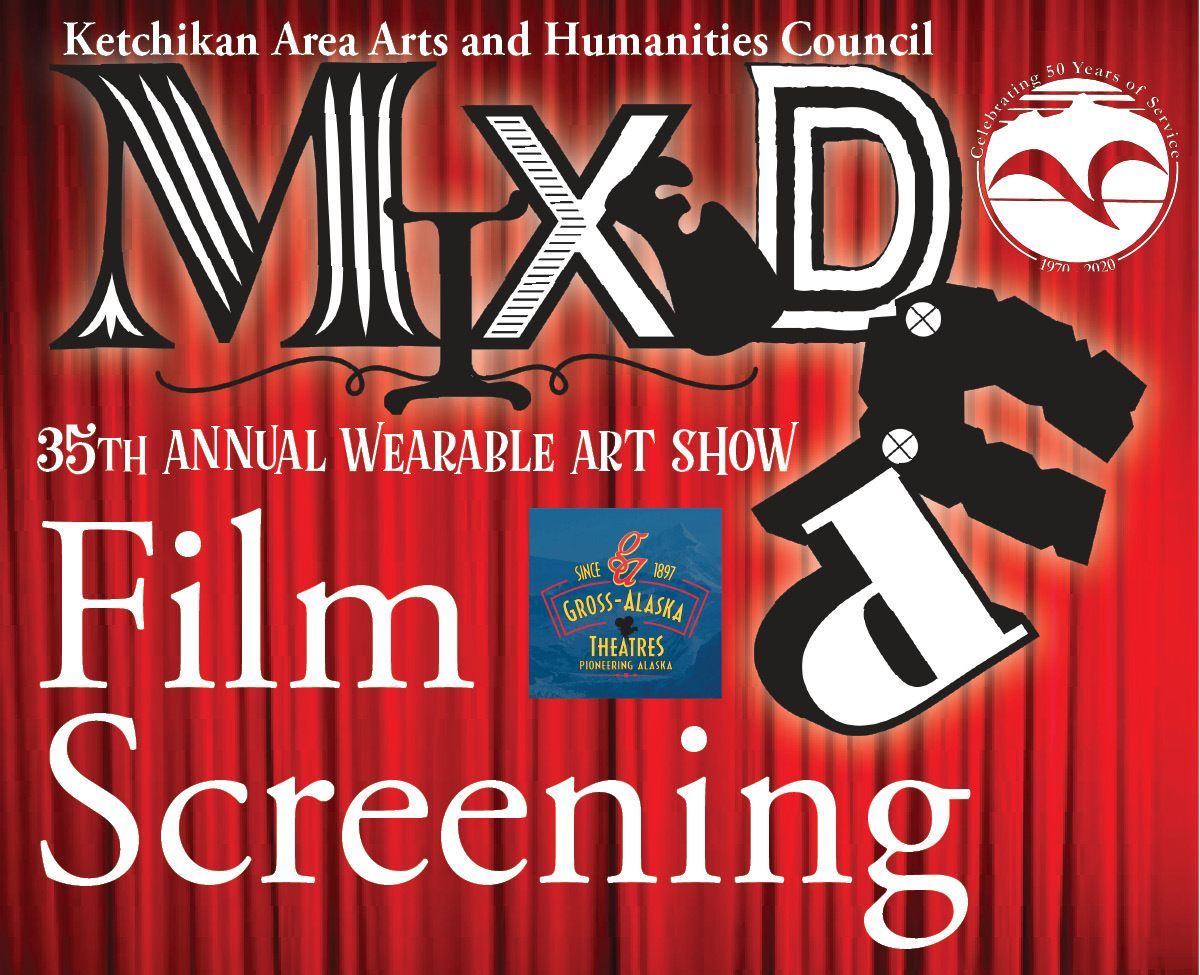 The Ketchikan Area Arts and Humanities Council presents the "Mixed Up" 35th Annual Wearable Art Show Film! A collaboration with KPU Telecommunications, The Mill at Ward Cove, and Gross Alaska Theaters!!! 
"Mixed Up" the 35th Annual Wearable Art Show FILM 
5:30 pm Private Screening
7:30 pm Private Screening
9:30 pm Public Screening -. Reserved Seating. Advance purchase ONLY - NO Purchase at the door. Tickets are available now!!!!! $25 each Call Jeff Fitzwater at (907) 225-2211 M-F 9-5 pm
Please join us in thanking our Wearable Art Show sponsors Alaska Airlines!!!!