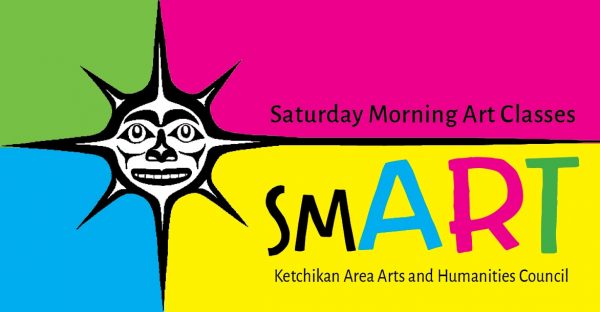 ---
Get smART with ART – Spring Break Art Class!
smART classes nurture and inspire interest in a variety of media, techniques, and cultural awareness. 
Our youth programming is evolving. We are committed to smART classes and are looking for new opportunities in our community. Stay tuned for classes and workshops throughout the year as we develop and improve the program. We are always happy to receive input from families who have taken classes or artists who have ideas for youth classes! E-mail or call Katy Posey Program Director at katyp@ketchikanarts.org (907) 225-221
smART sessions:
SPRING BREAK SESSION- MARCH 19- 22, 2019
A Photographic Adventure with Artist Peaches Wallin
$110.00 PER STUDENT - GRADES 8-12 CLASS LIMIT 12
Instructor Peaches Wallin introduces photography basics for the digital youth. Using tablet, phones, and digital applications, students will learn how good composition turns snapshots into photographs. A point-and-shoot scavenger hunt and other hands-on activities give students the opportunity to learn how to see the everyday in a different way. Students will also learn basic post editing without relying on the use of filters. Each will select a photo to be part of a collective entry in the 2019 Blueberry Arts Festival Art Show. Materials and Equipment are included, though students may use their own if they like.
Discounts available for Family, Artist, and Artist Family memberships, and a sibling discount is offered.Contact Arts Council for info.
To reserve a space, please go to the top pull-down menu "Make Your Purchase" and then "All Other KAAHC tickets"