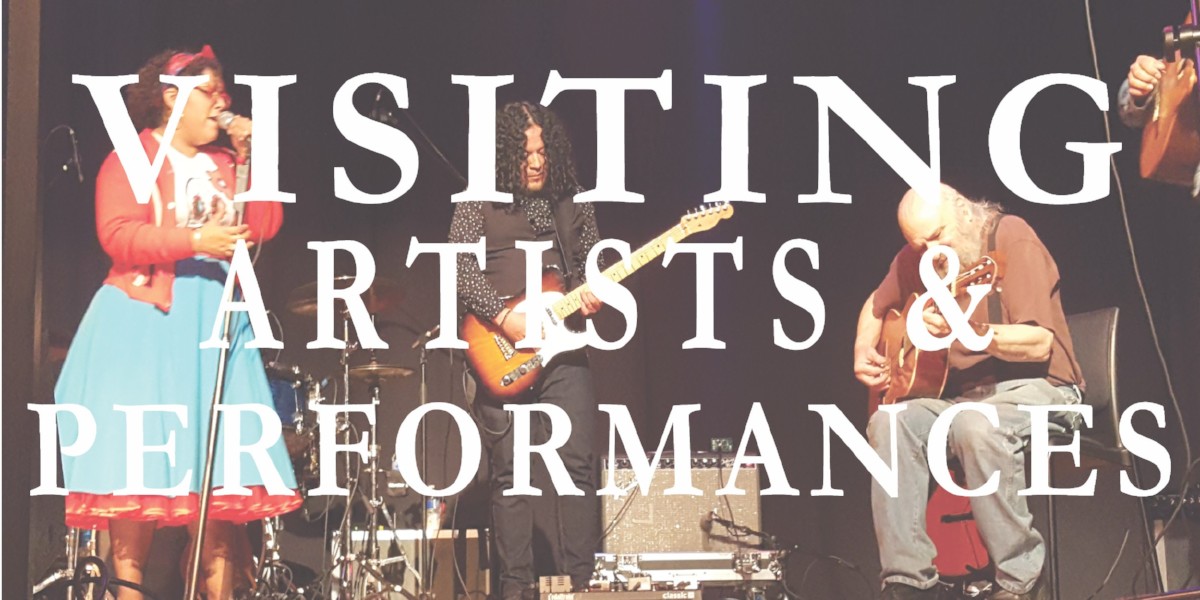 2018-19 Season
Led by Emmy Award-winning choreographers Jamey Hampton and Ashley Roland, BodyVox is known for its visual virtuosity, distinctive wit and unique ability to combine dance, theater and film into breathtaking productions rich in imagery, athleticism, and humor. Since its founding in 1997, BodyVox has toured to critical acclaim on stages around the world, developed 9 award-winning films, 30 original shows, and 3 operas, featuring more than 200 original dances.

Based in Portland, Oregon, BodyVox's movement surges from a fascination with the endless possibilities of the human body in motion, informed by years of cross training and layers of experience. Hampton and Roland are distinguished artists on the world stage, formed by their years working as creators and performers with innovative dance companies Momix, ISO Dance, and Pilobolus. BodyVox builds upon this tradition of excellence with a unique voice that is equally influenced by its Northwest roots and worldview.

This will be a four-day intensive songwriting workshop instructed by nationally recognized singer/songwriter Tim Easton.

Independent Music Award nominee for 'Best American Song', Tim Easton, is an acclaimed musician with a songwriting style Rolling Stone calls, "a novelists sense of humanity". A veteran performer at Salmonfest held annually in Ninilchik AK and a self-proclaimed lover of Alaska, the Nashville based artist performed in Ketchikan for the first time in 2018 and was all too excited to return.

Over the course of the workshop, Tim will touch on songwriting basics such as the history of folksongs, lyric writing, rhythm, poetic meter, with each student completing two full songs. Group and one on one time will be part of the class. They will share stories, collaborate on lyrics and discover insights into their own songwriting style. The workshop culminates in an evening of music with Tim Easton and any student who wishes to share the songs they have written.
This is an amazing opportunity for musicians of any level to work with an accomplished songwriter and further develop your own songwriting style. This intensive will use an acoustic guitar and is helpful for songwriting in any genre
CONFIGURE PAYMENT GATEWAY
PERFORM IN KETCHIKAN
The Ketchikan Area Arts and Humanities Council is interested in hosting musicians and artists in residency in Ketchikan. We are willing to work with artists that are looking to build a workshop program or require residency for educational programs. Please contact us at info@ketchikanarts.org or 907-225-2211
The Arts Council and Creative Hustler Events are teaming up to bring more music to Ketchikan. Our Torch Night Performing Arts Series is evolving in step with our mission to provide arts opportunities to our community and support individuals and organizations doing the same. Creative Hustler Events (aka Matt Hamilton...) brings small acts to Ketchikan and not only offers the community great performances by national touring musicians, it provides a unique opportunity for those artists to experience our community and Alaska in a very special way. We are proud to support Matt Hamilton in bringing performing artists to Ketchikan and are excited to continue providing outreach to our schools and promoting great performances!!! Watch our website and Facebook page for upcoming performances, purchase tickets at the Arts Council and through CreativeHustler.com 
To inquire about booking a show in Ketchikan contact us or Matt Hamilton at Creative Hustler Co. for information. 
ADVERTISING IN TORCH NIGHTS PROGRAMS
Advertising with the Arts Council offers two clear benefits to your business. First, your ad will reach almost 10,000 community members throughout the Torch Nights Performing Arts Series (including the annual Wearable Art Show) plus you will be listed in the Blueberry Arts Festival guide!
Secondly, your choice to advertise with the Arts Council in our season program guides clearly demonstrates your commitment to the community and to the importance of the arts in Ketchikan.  This in turn, further develops your base of customers, many of whom are looking to support community-minded businesses.  All advertising income helps support the Torch Nights series.