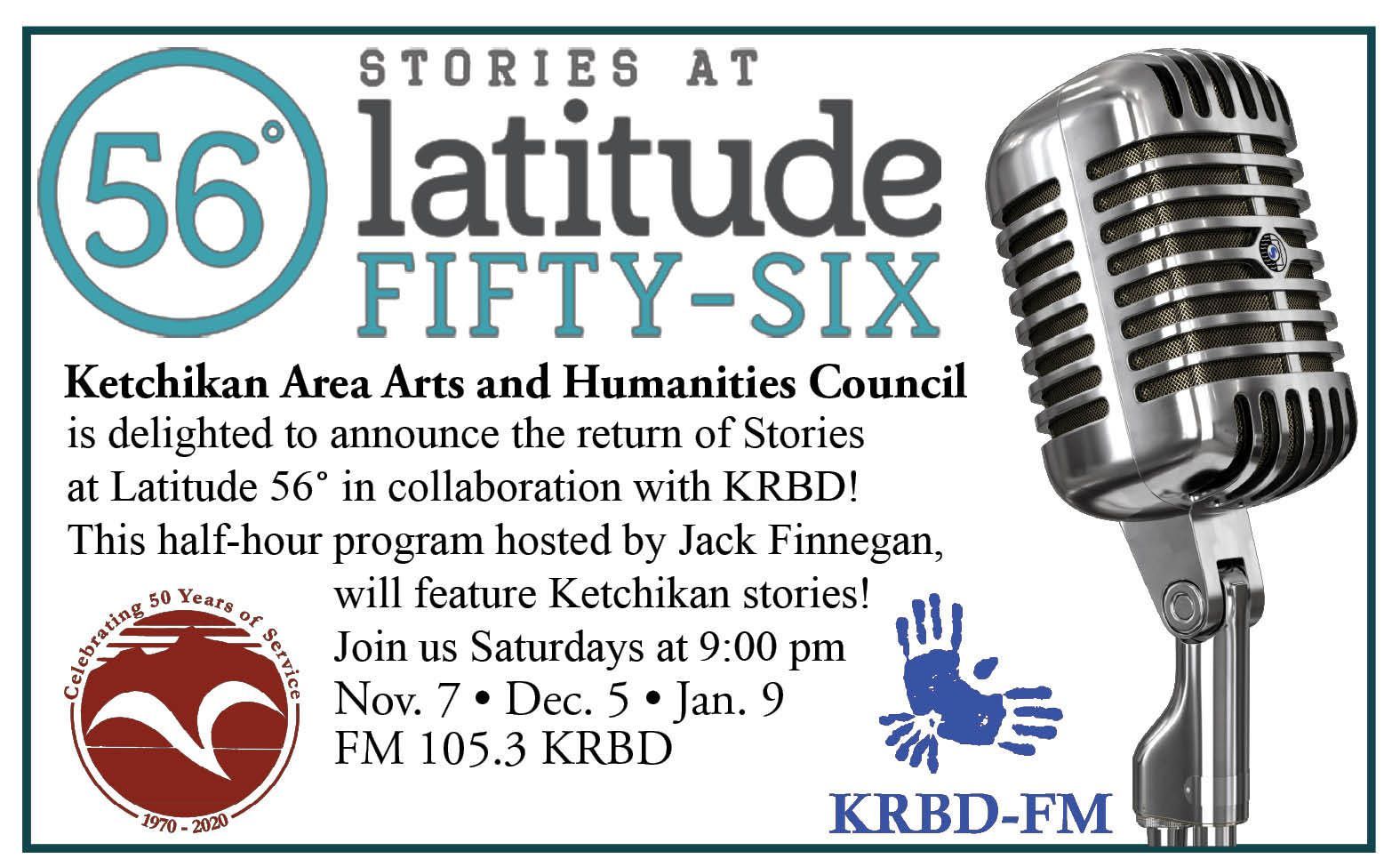 The art and tradition of storytelling have been handed down since the beginning of time. Here in Ketchikan, our verbal traditions have evolved into Stories at Latitude 56* Our version of the oral tradition that lends itself to the taverns of old now because of the restrictions placed on us with the pandemic it has evolved once again into Stories at Latitude 56* the Radio Edition. Join us on the radio for an evening with good friends, and friendly voices, where the stories flow like the Ketchikan Creek! Hosted by Jack Finnegan, If you are so inspired to tell a story or spin a tale, sign up by emailing Jack at citylovesong@gmail.com Jack will invite you to tell your tale, mentor, and record you!  If you are not so inspired tune in to KRBD and enjoy the yarns of others. Come laugh with us, come cry with us! Participate in Ketchikan's awe-inspiring oral tradition, Stories at Latitude 56* the Radio Edition!
December 5, at 9:00 pm
January 9, at 9:00 pm
Would you like to share your story on the radio? Learn more HERE!