2022 Music on the Dock Summer Concert Series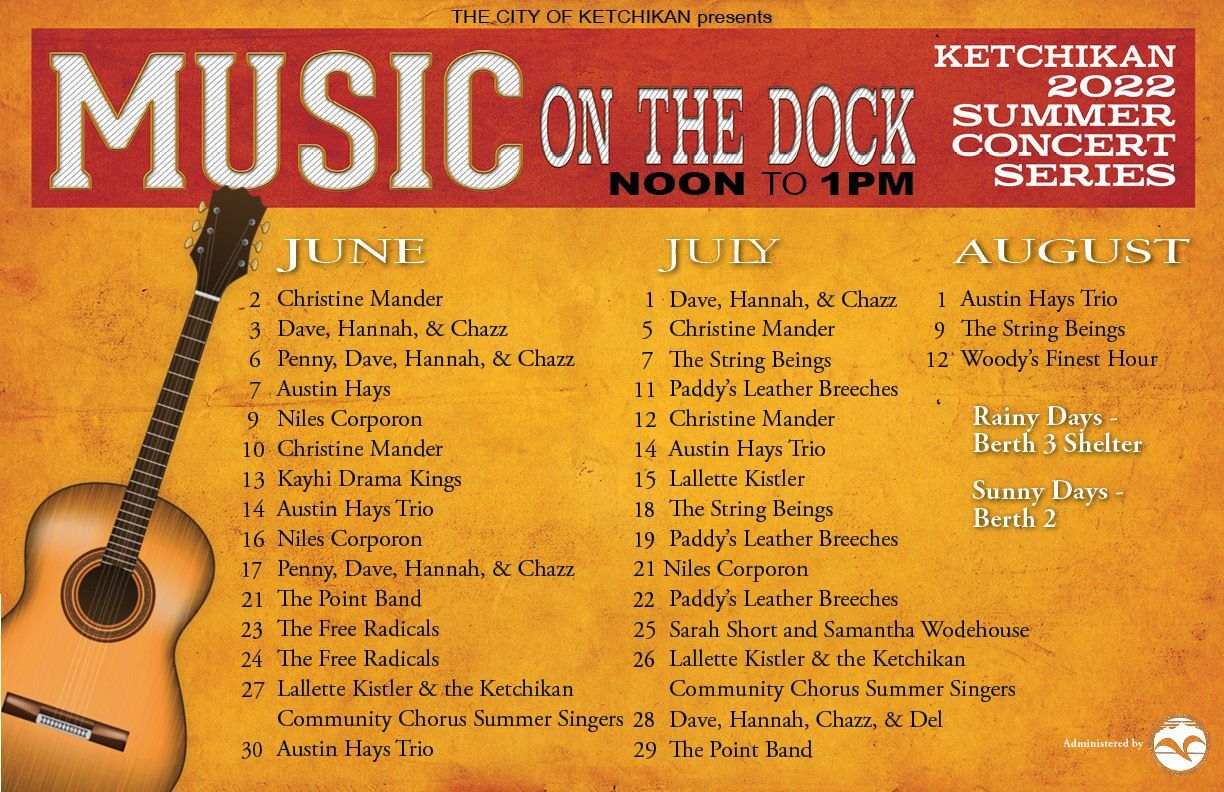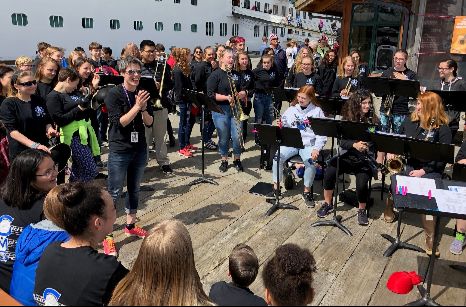 Music on the Dock is a summer concert series presented by the City of Ketchikan. Ketchikan musicians perform all summer long in the sunshine and in the rainshine - for friends and neighbors, and for our summer visitors! The Ketchikan Area Arts and Humanities Council administers the concert series on behalf of the City of Ketchikan.
Performances are scheduled for high traffic cruise ship days and are always from noon to 1pm. On un-rainy days the performances are held on the south end of the Ketchikan Visitors Bureau building - on rainy days performances are held in the Berth 3 Shelter.
Performances kick off May 25th in 2022 with the Schoenbar Middle School Jazz Bands and Choirs - always a joyful performance and well worth seeing!!!
Questions? Please contact the Arts and Humanities Council at 907-225-2211 or info@ketchikanarts.org