Ketchikan Community Concert Band FIRST rehearsal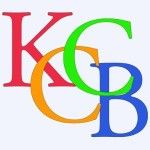 Interested in busting out that old musical instrument again and playing in an awesome with band with great people? Get ready for the first rehearsal of the Ketchikan Community Concert Band on Monday, September 23rd. Rehearsals start at 7pm and will continue on Mondays through the beginning of December.
Jeffrey Karlson will be taking Roy McPherson's role as Music Director while Roy takes a break to play in the baritone section! It will be an exciting year for KCCB!!!
The annual Holiday Mall concert will be Saturday, December 7th at noon.
The Fall performance will be Sunday, December 15th at 3pm at the Kayhi Auditorium.