Call to Youth Artists for a Youth Wearable Art Show LOGO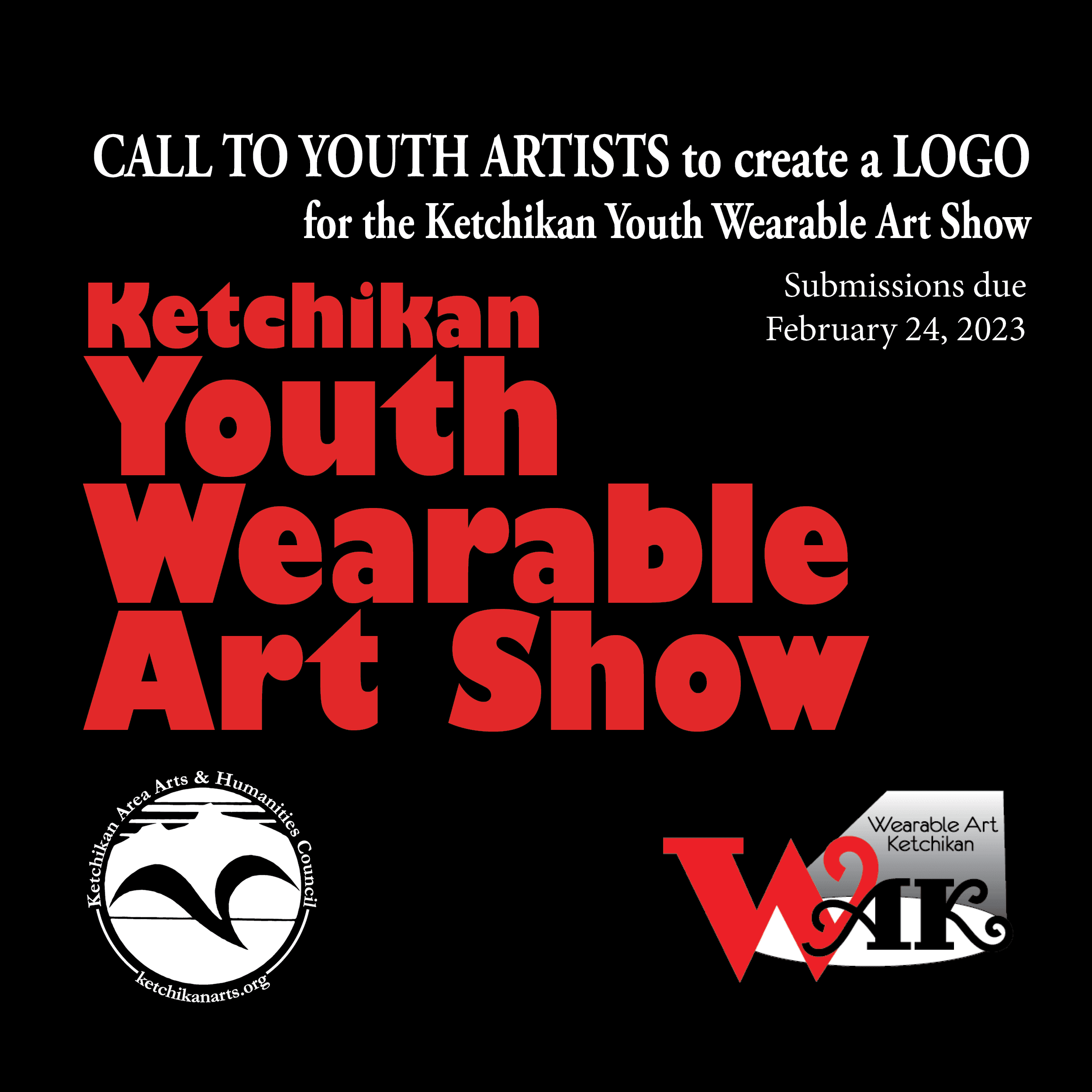 Call to Youth Artists age 5- 18 to create a LOGO for the Ketchikan Youth Wearable Art Show. Deadline for submission is Friday, February 24th, 2023. The artist of the chosen LOGO will receive $250, and Fame and Glory!
The new LOGO will be featured in all future marketing campaigns for the Youth Wearable Art Shows. The winning LOGO will debut on the program of this year's Youth Wearable Art Show!!!! March 25th , 2023.
Click below for submission details.