Artist Information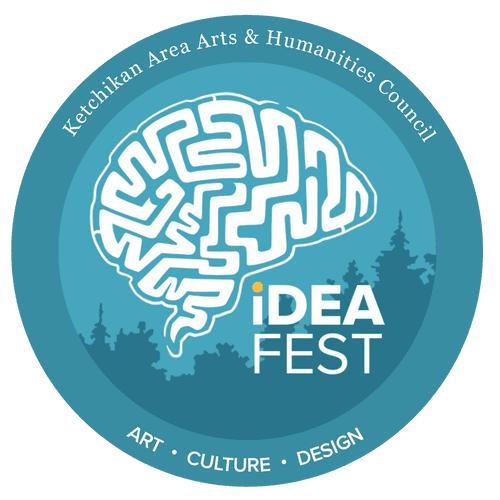 Hello ARTISTS!
Welcome to the Ketchikan Area Arts and Humanities Council's (KAAHC) IDEA Festival's Juried Artist Market proposal submission process.
We are super excited for an opportunity to provide an elevated market that does not compete with all of the other seasonal vendor markets and winter bazaars around town.  The submission process will require quality images of your artwork. The review process will include a panel of jurors that will select from the proposals submitted, to fill an exquisite market for the attendees to enjoy the diversity of our community. Our goal is to provide an experience for Festival attendees that includes both the sharing of new ideas and techniques in exhibit-style booths and an opportunity to support local artists! This is an opportunity for artists to up their game, showcase new and inspired pieces and share exhibit-style booths that spark interest and curiosity.
All booths will be inside and receive a 10 x 10 space.
Similar to previous Winter Arts Faires, the IDEA Festival's Juried Artist Market will take place Friday, Saturday, and Sunday after Thanksgiving.
The setup for the Idea Festival will be Wednesday, November 23rd from 12:00 pm - 4:55 pm. Doors open for admission at 10:00 am Friday morning and remain open through Sunday, November 27th, at 3:30 pm!!!!  
The public hours for the Idea Festival are:
Friday, November 25th, 10:00 am - 8:00 pm

Saturday, November 26th, 10:00 - 5:00 pm

Sunday, November 27th, 11:00 - 3:30 pm
Where!
The IDEA Festival will be held at the Ketchikan High School with the Juried Artist Market in the GYM! Artist Demonstrations will be located inside designated classrooms.
What?
The IDEA Festival Juried Artist Market showcasing local area artists! Please note it is expected that vendors are the artists, artisans, or makers; that high-quality and handmade or self-produced items are for sale or for an exhibit. Items must be your own, original work, and not violate any copyright laws. Because of the juried aspect of the market, we encourage you to be thoughtful in your proposal. Think about your price point, and use images that are representative of the quality and skill of your artisanship. Think about the experience of the attendees, what do you want them to leave with?
Note: KAAHC jury retains the right to include or exclude participants. If you are able to attend all three days and are excited to be included please fill out the submission form below and we will include you in the selection process.