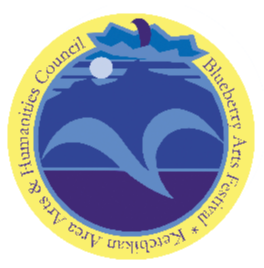 ---
PLEASE NOTE:
While we are releasing the Booth applications now, we are continuing to wait for communications with the Ketchikan EOC, City, and Borough as to whether the community will be "open" on July 31st. If it is determined the community will be considered "open", KAAHC will then assess whether we are able to produce the Blueberry Arts Festival safely, with modifications for physical distancing, hand washing stations, mask-wearing, etc. If KAAHC is unable, or prevented from, producing the Blueberry Arts Festival in 2020, all booth fees will be returned in full.
---
Ketchikan's favorite summer event, the Blueberry Arts Festival, has something for everyone packed into three days of fun - music, dance, art, cuisine, contests, slugs, BOATS, beards and more! The Blueberry Arts Festival is the first weekend in August annually, with over 150 artists, food and information booths open on Saturday, and festivities happening all weekend long!
Festivities kick off Friday, July 31, 2020, with the Pet and Doll Parade on Main Street (the cutest 5 minutes in the history of parades!), followed by the Best Blueberry Dish Contest and the Opening Reception for the Blueberry Arts Festival Art Exhibit at the Main Street Gallery 5:00 - 7:00 pm! Then maybe head over to the Kayhi Auditorium for the Gigglefeet Dance Festival (TBD), Performance 7:30- 9:00 pm. The Gigglefeet Dance Festival is Ketchikan's only fully staged dance festival focusing on adult dancers as well as youth! 
Saturday, August 1, 2020, 10:00 am - 5:00 pm, Located in downtown Ketchikan, from top of Main Street to Dock Street, throughout the State Building, and the Methodist Church parking lot! We block off the street and feature over 150 art and craft booths with one-of-a-kind finds! Delicious food booths, the Slug Race, a blueberry pie-eating contest, Main Stage Extravaganza, the Beard & Mustache Contest, the Community Art Project, the annual Fun Run ....... and MORE! (Applications for booth holders are available now!)
Sunday, August 2, 2020, the festivities continue with the 6th annual Handmade, Human-Powered, Blueberry Boat Race at Thomas Basin, Federal Building Ramp!  Bring your boats and test the waters! The 29th Annual, Richard Brautigan, Dick Whittaker, Lillian Ference, Memorial, Trout Fishing in America, Poetry Slam kicks off immediately following the Boat Race at the New York Cafe. The Blueberry Arts Festival concludes with the final performance of the Gigglefeet Dance Festival (TBD) Sunday evening from 7:30 - 9:00 pm at the Kayhi Auditorium.
There is something for everyone! Please join us for the 45th Annual Blueberry Arts Festival!
Please join us in thanking our amazing sponsors of the Blueberry Arts Festival!!!
Want to become a sponsor? Call Kathleen! 225.2211