45th Annual Blueberry Arts Festival Logo
The 45th Annual Blueberry Arts Festival logo was created by Isabella Schreckhise!
It will be screen printed on a navy blue T-shirt, available in men's and women's sizes, short and long sleeve!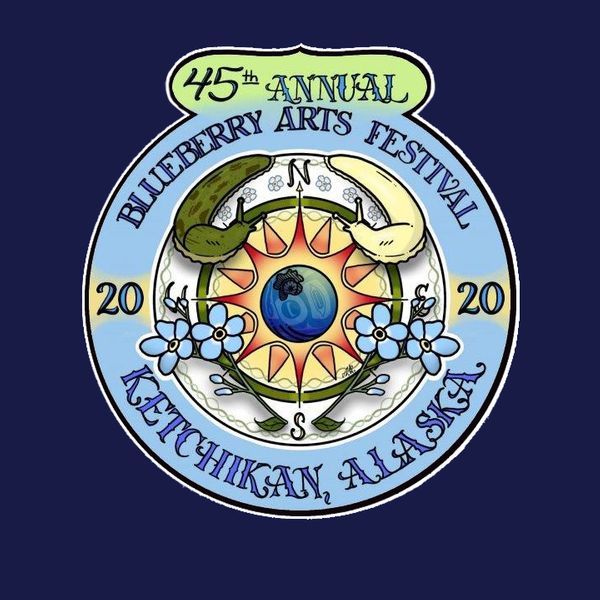 T-shirt pre-order form will be available to "Members Only" on May 5th!
The general public will be able to purchase the 45th Annual Blueberry Arts Festival Logo T-shirts at the Ketchikan Arts Council's Blueberry Festival Booth on Saturday, August 1st, 2020. Booth opens at 10:00 am.
(Another benefit of membership!) Become a member NOW!
Pre-Order your T-shirt, avoid the lines at the Arts Council's Blueberry Booth, guarantee your size, wear your T-shirt to the Festival!!!!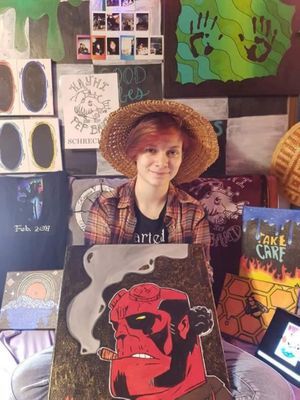 Isabella Schreckhise graduated early from Kayhi in February. Born in Haines, Alaska, she has called Ketchikan home for 9 years. Isabella loves drawing digitally on her tablet. She has designed many T-shirts for Kayhi including one for the Pep Band, one for Music Fest, and most recently a design for the National Ocean Science Bowl T-shirt! She also enjoys painting in acrylic. She includes Halli Kenoyer, Brita Alander, Debbie McLavey, Louise Kern, and her father, Jake Schreckhise as her mentors.
Pictured with Isabella's profile image is a painting she made of "Hellboy" about a year ago. Hellboy is a favorite subject of Isabella's.