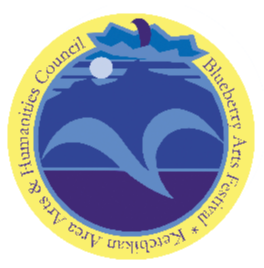 Online Booth Application For KAAHC Members
---
PLEASE NOTE:
While we are releasing the Booth applications now, we are continuing to wait for communications with the Ketchikan EOC, City, and Borough as to whether the community will be "open" on July 31st. If it is determined the community will be considered "open", KAAHC will then assess whether we are able to produce the Blueberry Arts Festival safely, with modifications for physical distancing, hand washing stations, mask wearing, etc. If KAAHC is unable, or prevented from, producing the Blueberry Arts Festival in 2020, all booth fees will be returned in full.
---
Hello Folks! Welcome to the 45th Annual Blueberry Arts Festival Booth Application! We are super excited for a great Festival this year. Boy, do we need some fun!!! Let's celebrate with the best Blueberry Festival Ever! Thank you for being a proud member of the Ketchikan Area Arts and Humanities Council (KAAHC). It is because of members like you we can put on wonderful community-wide events like the Blueberry Arts Festival! As a member of KAAHC, you automatically receive a discounted booth space (some restrictions apply)
What is new!!
We are taking steps to a more environmentally friendly/sustainable Festival! One way the KAAHC is doing this is to Reduce our waste by eliminating the use of helium. No more helium balloons. Another way is to Reuse our water bottles! We are inviting our refillable water stations back to the festival. So please spread the word! These are free water refilling stations available to anyone with a refillable water bottle. This means we can use our refillable water bottles from home instead of purchasing single-use plastic bottles at the festival! Everyone knows the third "R" Recycle!!! We will have recycle stations at both of the refillable water stations for aluminum, glass, and plastic.  We are asking the Booth Holders to take steps as well. There should be no styrofoam used at the Festival this year. Please make a conscious effort to reduce the use of plastic in your booth, and acquaint yourself with the water and recycling stations on the Festival Map so you can direct your customers there. Thank you so much for your efforts!

The KAAHC has set aside a few "flatter" spaces for those experiencing mobility challenges. We will give preference to these requests on a first-come, first-served basis. (See application below.)

You can submit your application and payment online!
Please read through carefully and look for these changes, this is a new application. If you have any questions please give me a call!
Thank You!
Katy Posey 225-2211