Blueberry Vendors Check Here for Booth Numbers!!!
***Vendors***
Find your name, booth number, and booth description. Make sure all items are spelled correctly! You have until the end of the day on Tuesday to give me corrections via e-mail! Please send the corrections to katyp@ketchikanarts.org The maps are last years there will be some changes but you will be in the general area specified on the maps below. Thank you for participating in the Blueberry Festival this year!
Blueberry Booth Vendor Guidelines!
Blueberry Arts Festival: 2018 Booth Layout Map General
The Map will change a little bit. Use it as a reference only! We will provide these years current map after we have received the edits from you by Tuesday July 16th at 5:00 pm! Thank you!!!!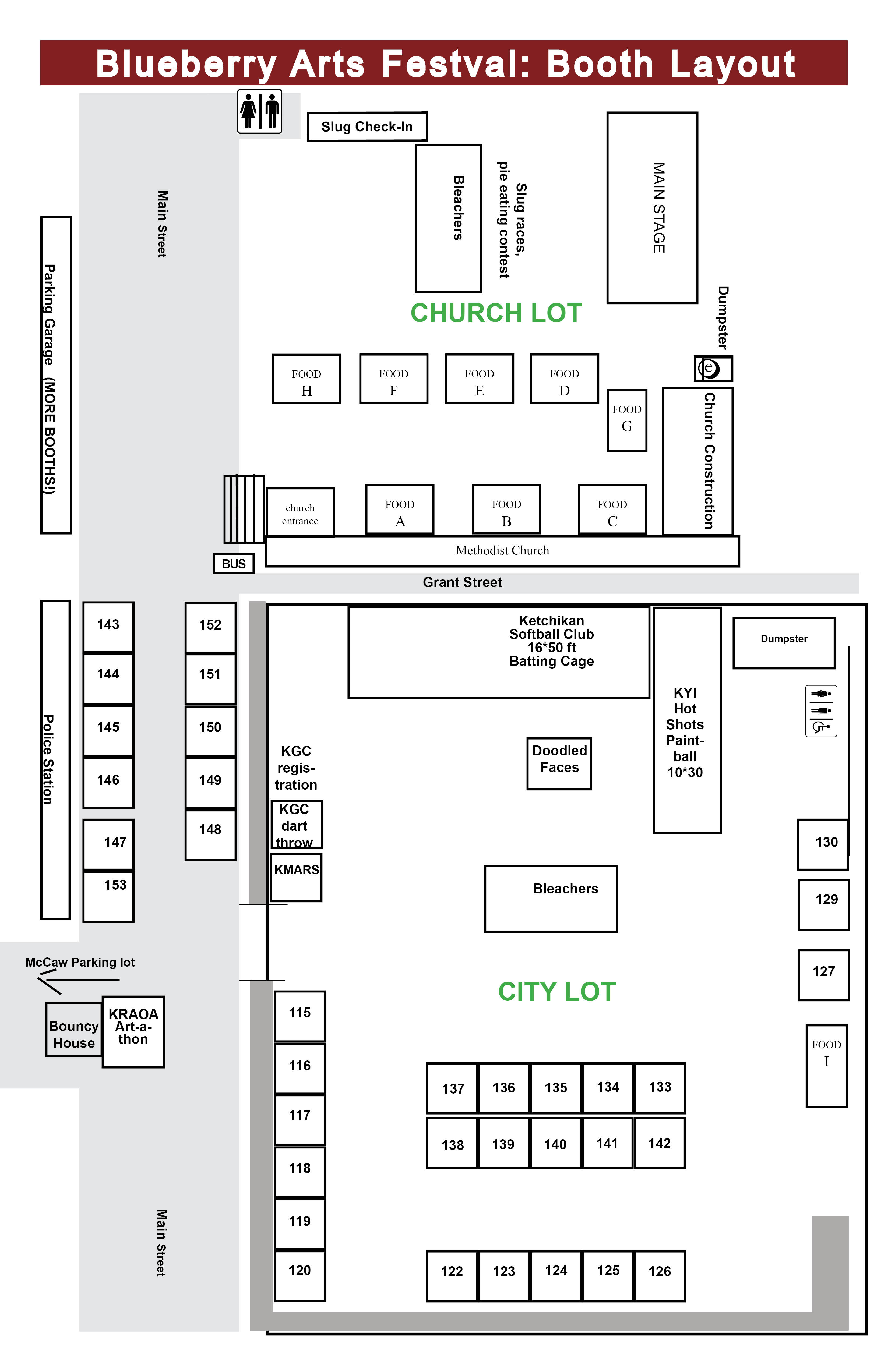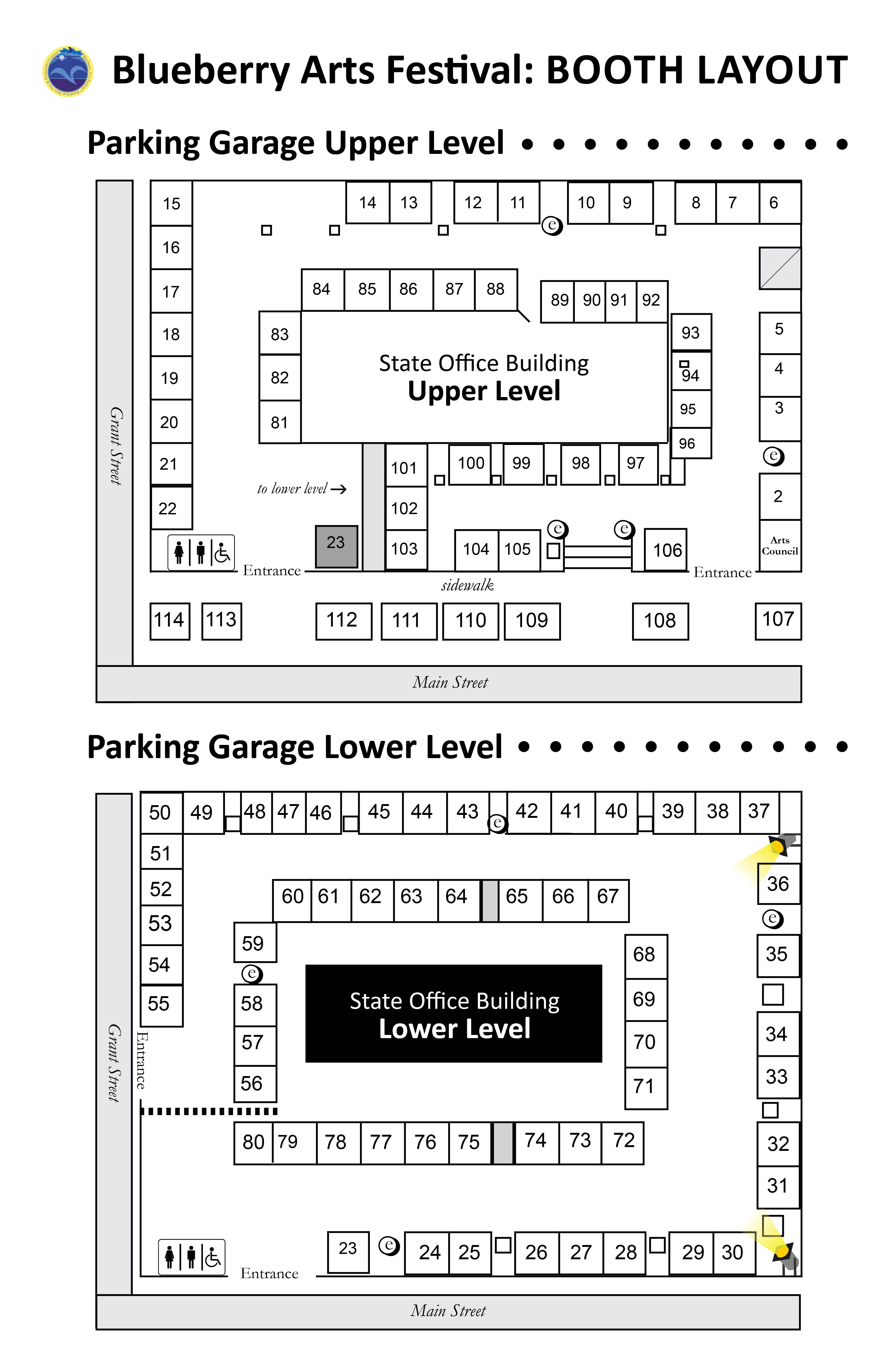 ---
44th Annual Blueberry Arts Festival Vendor Application
The Blueberry Arts Festival (BBAF) vendor application is available now!! PDF print and mail, or paperless online versions below. Click on links for applications.