An Evening of Wine and Cheese exploring Spain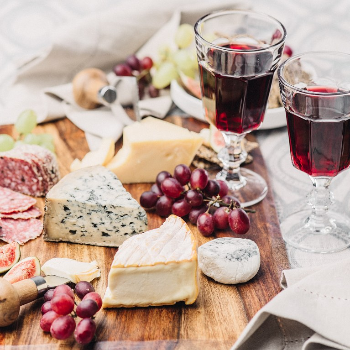 Tickets are $100 each and seating is limited!
The KAAHC Board of Directors invites you to attend our fourth and final Wine and Cheese Tasting Event! Come explore some of the best artisanal gourmet cheeses and specialty wines from Spain at the Creek Street Cabaret, February 29th, at 7:00 pm!
Cheesemonger and proprietor of Fromagio's Artisan Cheese in Anchorage, Helen Howarth, will guide you through a special selection of farmstead cheeses produced in some surprising places throughout Spain as well as insight into the diversity of cheese in terms of historical animal husbandry, pastures, climate, and preservation.
John DeCherney of Specialty Imports in Juneau will complete the experience with a special collection of wonderful wines to enhance the flavors of the evening!
This is a delicious way to support the Arts in Ketchikan! Bring a date or meet with friends they will be impressed by a wonderful, charitable evening of fantastic flavors. Please call to reserve your spot today 907-225-2211
Must be 21 years of age or older to attend.