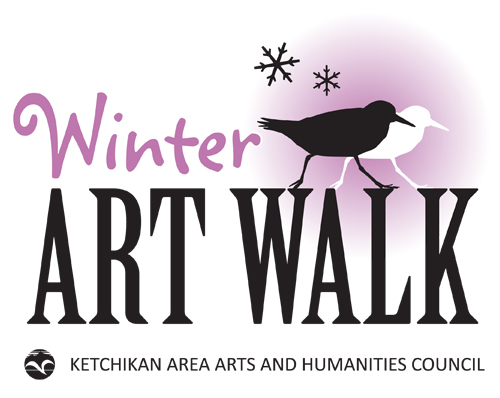 The Winter Art Walk is always the First Friday in December!
The 20th Annual Winter Art Walk was a huge success! Thank you to all the participating art businesses and galleries and to all those festive shoppers who filled the streets with smiles and laughter! See you next year on Friday, Dec. 4!
If you would like to be a participating local business or shop in our 2020 Art Walks, contact the Arts Council today! 
Call 225-2211 or e-mail Jeff Fitzwater at JeffF@ketchikanarts.org