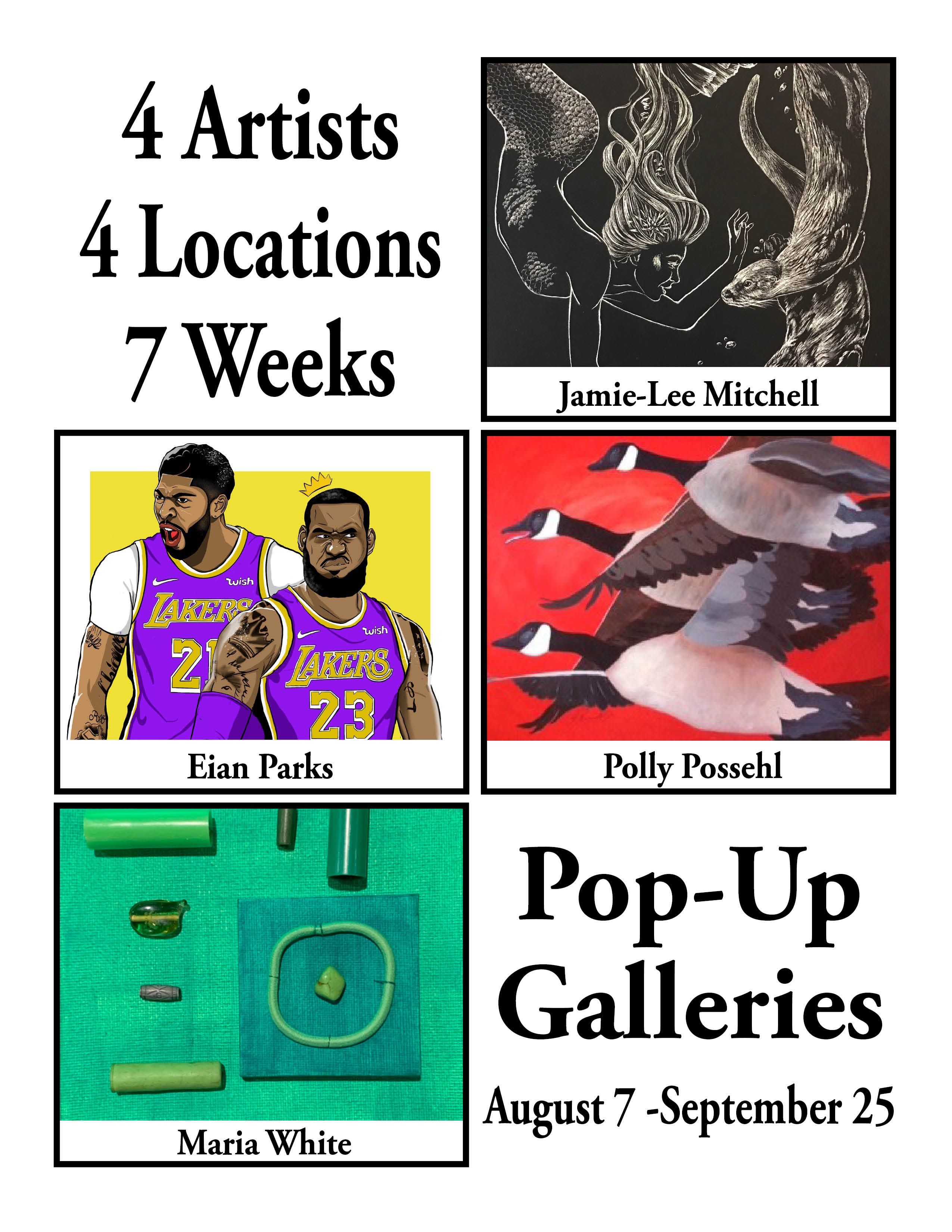 The 447 Pop-Up Galleries is a program created by the Ketchikan Area Arts and Humanities Council's Program Development Committee.
This program was created to provide practice and professional development to emerging artists. Provide opportunities for the Ketchikan community to experience the arts, and to support local businesses!
Please support these local businesses and their exhibiting artists!
If you are interested in this program as an artist or a supporting business please call the Arts Council for more information at 225-2211