Main Street Gallery Store
"Art in the Time of the Face Mask"
Welcome to the Online Main Street Gallery Store for "Art in the Time of the Face Mask" an open call exhibit asking artists to create work from the functional to the fantastical. Below you will find images of the pieces found in the exhibit that are still available for purchase. If you would like to enjoy the entire Gallery Please go HERE. If you have any difficulty with a purchase please do not hesitate to call the Arts Council at (907) 225-2211 or email Katy at KatyP@ketchikanarts.org  The sale of the artwork is first come, first serve, and there are only one of each of these unique pieces, so now is the time to purchase your favorite piece of art from the exhibit. A word of caution: this site does not have cart retention. Putting artwork in your cart does not reserve it, and it may disappear if another customer purchases it before you finish checking out.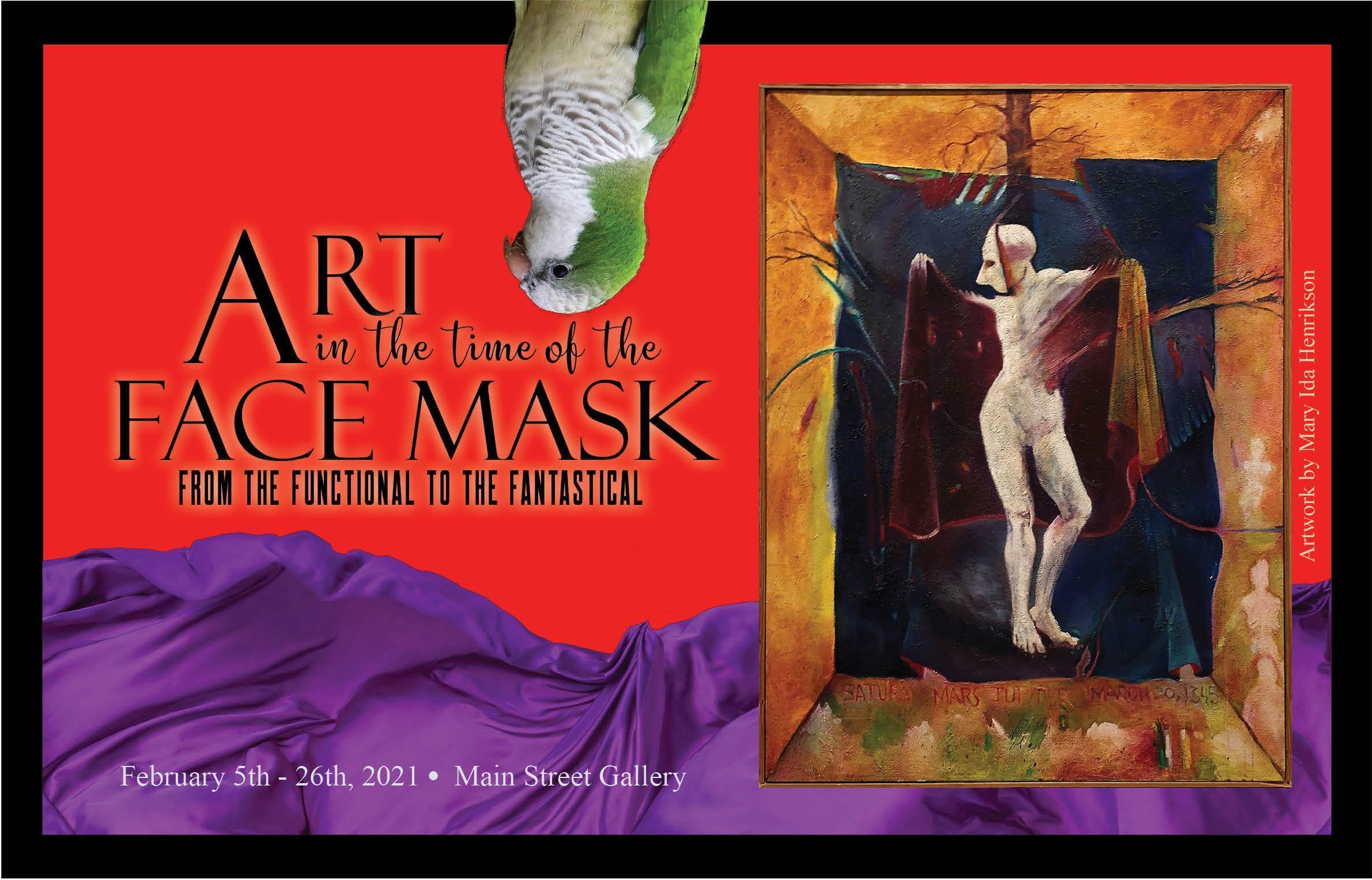 Art in the Time of the Face Mask