Ketchikan Writes: Nature Writing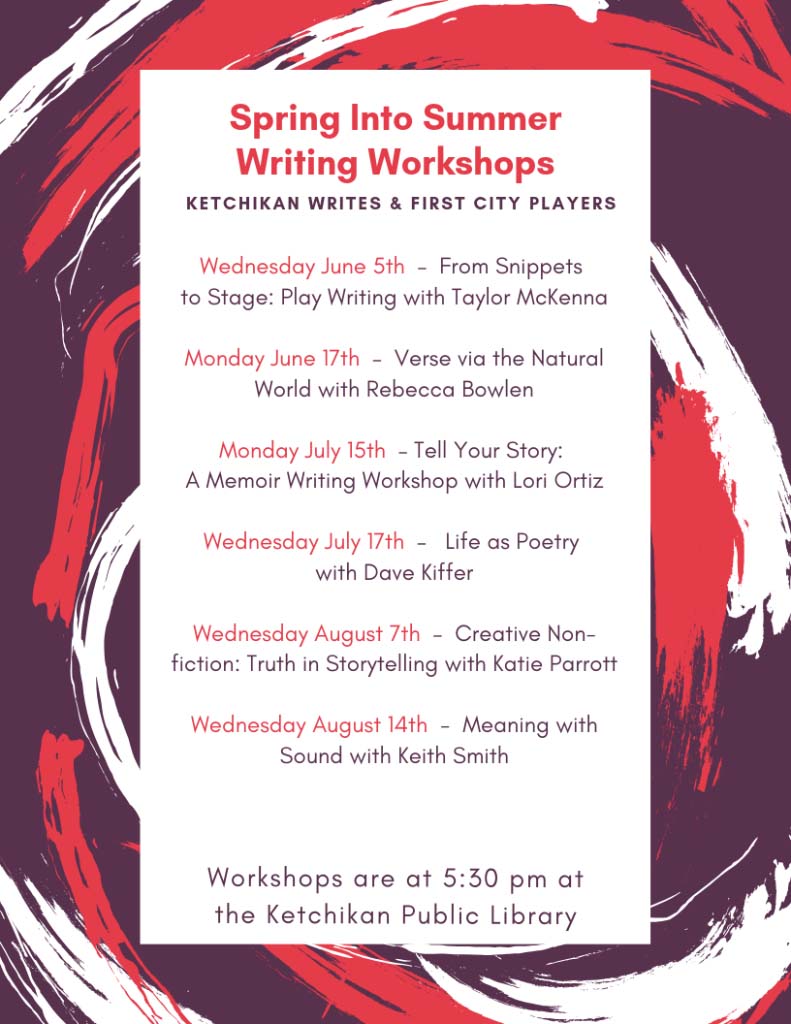 Join Rebecca Bowlen at 5:30 p.m. at the Ketchikan Public Library for "Verse via the Natural World," a free course!
Here's a brief overview:
Living in Southeast Alaska has its challenges, however, not many places can compete with the natural splendor waiting just outside our front doors. We often take for granted this beautiful place we call home, and it isn't until we take a momentary breath do we remember how lucky we are to live in this rain forest environment. Whatever your writing genre — be it poetry, fiction, nonfiction, journaling, or essays – this workshop will provide the opportunity to write about the great outdoors that surround us. Writers of all genres and abilities are invited to attend this summer's writing workshops. Whether you are a seasoned writer looking for new inspiration or a beginner looking for guidance, this is the place for you!