Opening Reception - "Artists of Ketchikan" Invitational Exhibit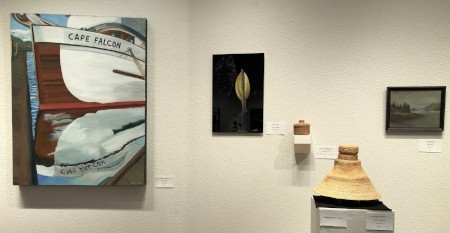 Join us for the Opening Reception of "Artists of Ketchikan". This annual invitational exhibit features new works from established and emerging artists of Ketchikan. Main Street Gallery openings are always the first Friday of the month and are free and open to the public.
Exhibiting artists include, Hall Anderson, Danelle Landis, Julie Berg-Linville, Jackie Jones Bailey, Litzi Botello, Lisa Doyon, Grace Freeman, Mike Gates, Sharon Filyaw, Rhonda Green, Judy Magnuson, Kelsey McNeil, Terri Metcalf, Marva - Lee Otos, Christy Ruby, Anne Margaret Shuham, Nancy Tietje, and Felix Wong!