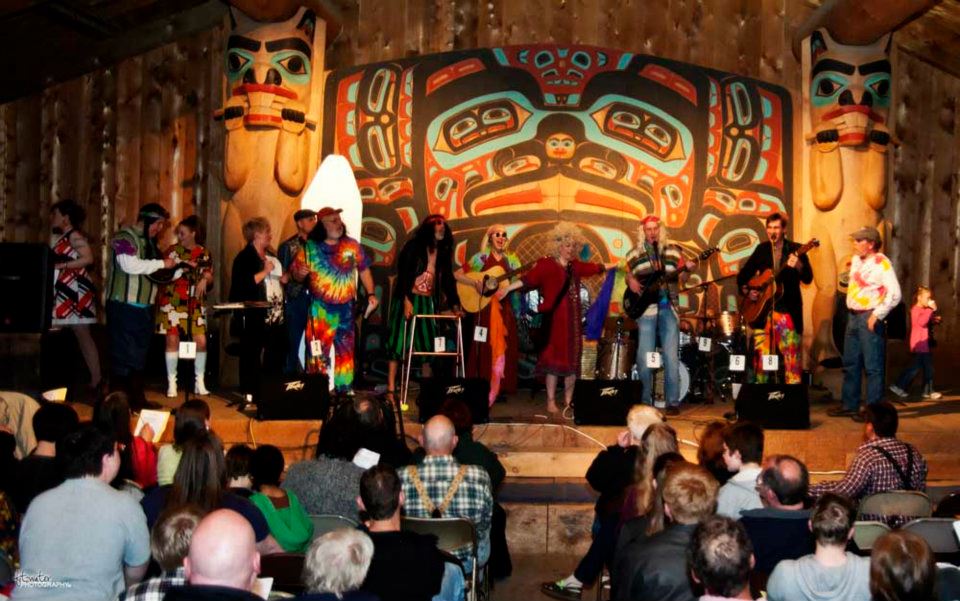 The Monthly Grind is always the third Saturday of the month, September through May. $5 tickets - but if you bring a dessert to share you will get your ticket refunded!
This is the place to listen to Ketchikan's talents on the stage. Performances range from singer-song writer, to theater, to juggling, to hula hopping while dancing, while wearing a unicorn mask! (That really happened! It was COOL!!!)
Tickets are available in advance at Soho Coho and the Tongass Business Center.