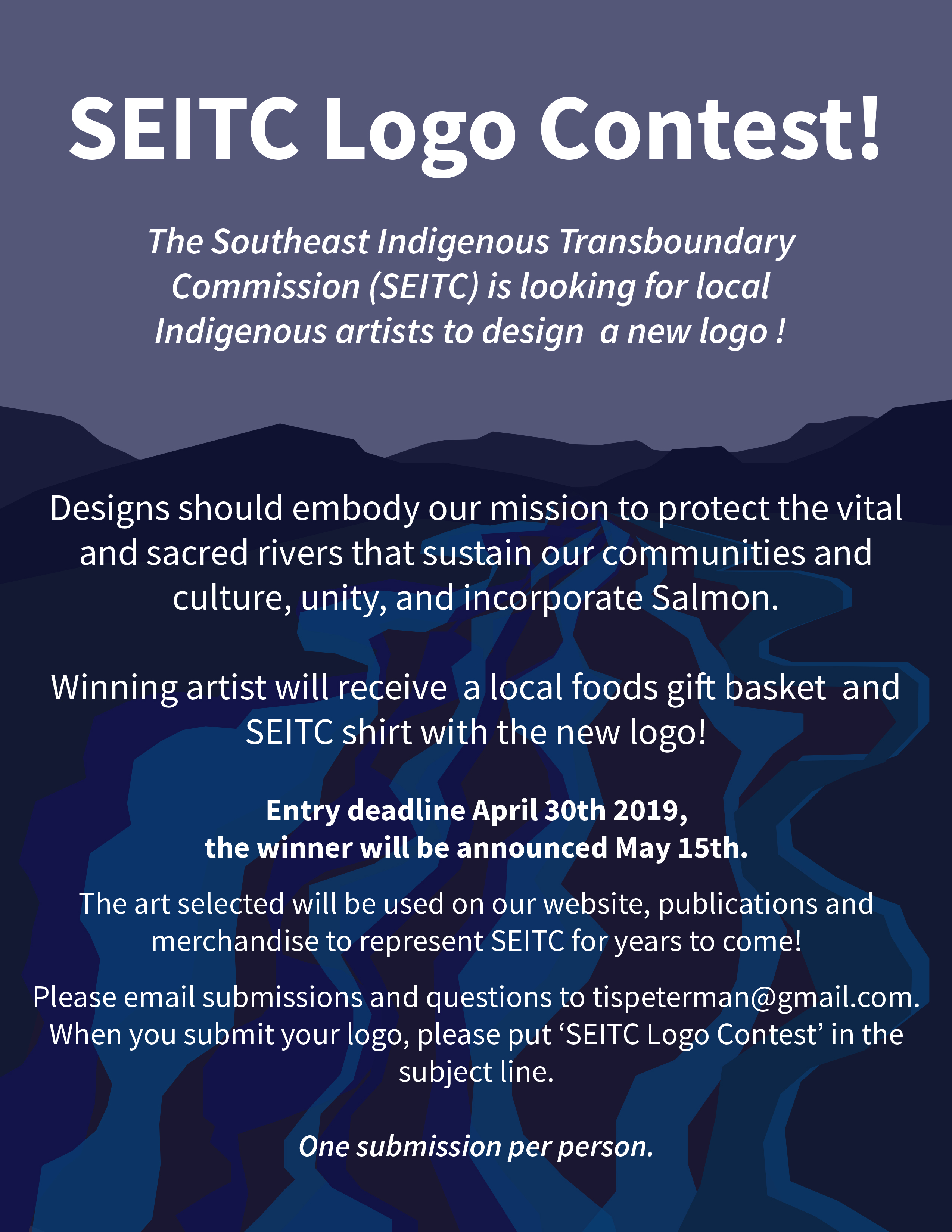 The SouthEast Alaska Indigenous Transboundary Commission is looking for a local indigenous artist to design their new logo.
Designs should embody their mission to protect the vital and sacred rivers that sustain our communities, culture, unity, and incorporate salmon. The winning artist will receive a local foods basket and SEITC shirt with the new logo!
Winner will be announced on May 15th. The art selected will be used on their website, publications and merchandise to represent SEITC for years to come! Email submissions and questions to tispeterman@gmail.com When you submit your entry please put SEITC Logo Contest in the subject line. One submission per artist.