Ketchikan Community Concert Band Rehearsal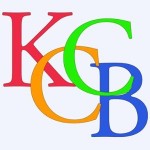 The Ketchikan Community Concert Band meets each Monday evening from 7 to 8:30pm. Directed by Roy McPherson, the Band performs 3 times annually. If you are interested in being in the band pleas call Roy at 907-225-3650.
The Spring performance is April 27th at the Ted Ferry civic Center. Titles "Collage Concert II" will be held at the Ted Ferry Civic Center. This performance in the round will feature Ketchikan musicians performing in various ensembles, solos, and in the main Ketchikan Community Concert Band and Windjammers. the doors open at 6pm for you to enjoy live jazz music, a no host bar, and heavy hors d'oeuvres catered by the New York Cafe. All seats are reserved and can be purchased at KAAHC or at Bernies. Tickets are $30 for adults and $18 youth under 15, and military. Call KAAHC 225-2211 for more info and to purchase tickets!