Sam Pitcher Memorial Scholarship Concert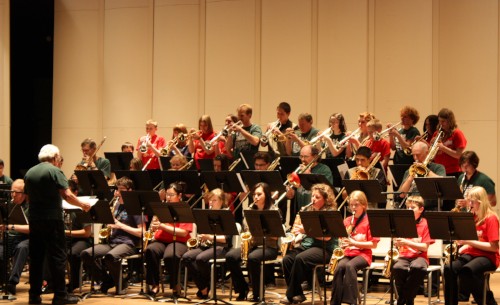 Seming "Sam" Pitcher (1987-2003) was a gifted young man who was active in the various music programs available in Ketchikan. Sam loved all kinds of music and played the trumpet, flugelhorn and electric guitar. In 2003, with donations in excess of $10,000, his family and friends created a memorial scholarship fund in his name to award as The Sam Pitcher Music Scholarship. The goal of the Scholarship Fund is to provide scholarships to deserving Ketchikan youth to help them attend summer music camps or programs such as the ones Sam was able to attend. In 2013 a dedicated endowment fund was created to help sustain the scholarship fund in perpetuity.
The Sam Pitcher Memorial Scholarship Concert continues to funds every fall for scholarships for young Ketchikan musicians to attend summer music camps. Since the concerts began the Sam Pitcher memorial fund has given out 61 scholarships to young Ketchikan musicians.
New this year...scholarship applications for 2019 will be due December 1, 2018 with a mandatory audition in early December. Watch for applications to be available in early October.
The dedicated endowment fund exists with The Alaska Community Foundation. Donations to the Sam Pitcher Memorial Scholarship Fund endowment can be made at any time online through their link below.