National Novel Writing Month (NaNoWriMo) at the Ketchikan Public Library!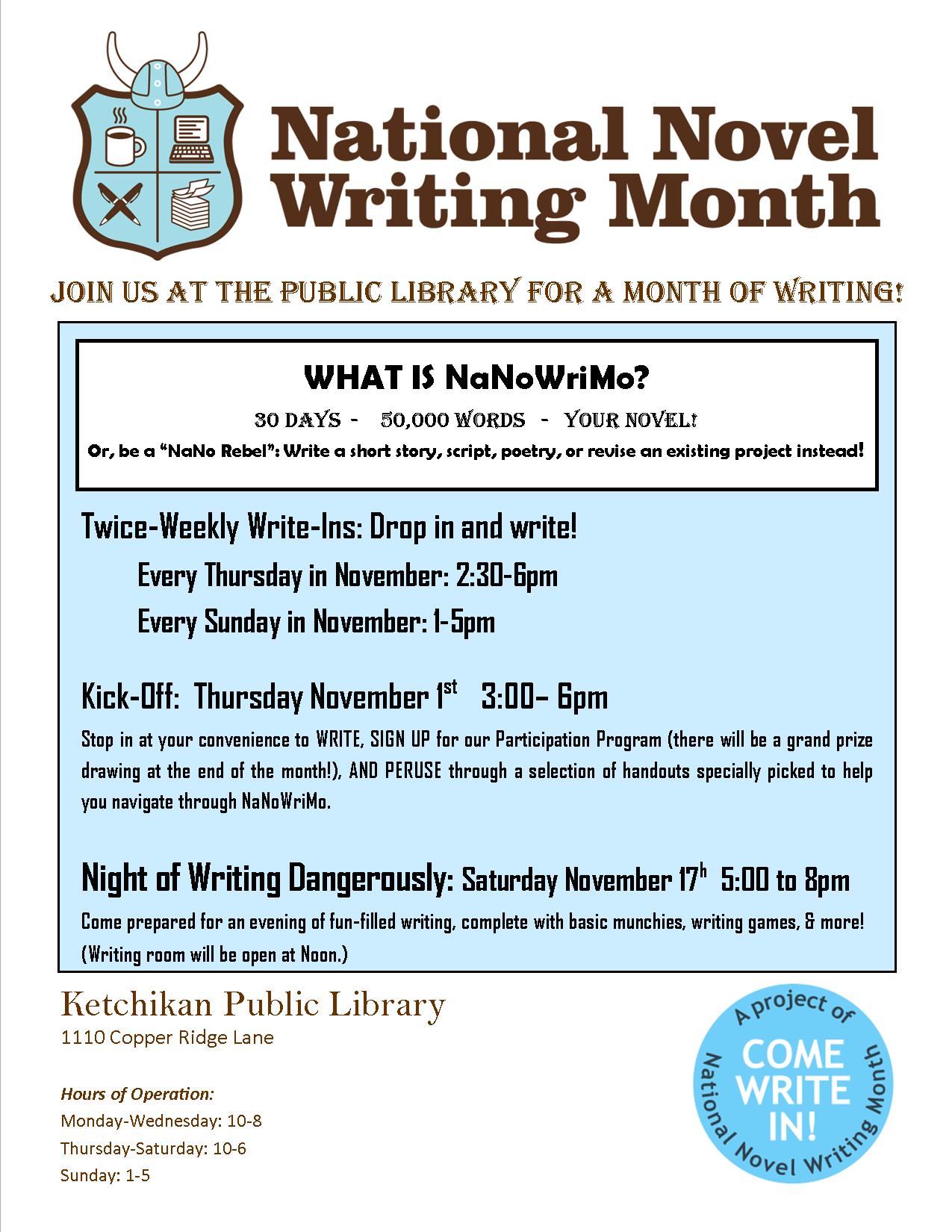 Join the Library during November for a month of writing: NaNoWriMo! Participants in NaNoWriMo (National Novel Writing Month) are encouraged to write 50,000 words in 30 days. (Or, you could be a NaNo Rebel and write a short story, script, poetry, or revise an existing project). There will be weekly prizes for participants, a Grand Prize drawing at the end of the month, and lots of peer support and encouragement. The kick-off event will be Thursday, Nov. 1. Stop in any time between 3:00 – 6:00 pm to WRITE, SIGN UP for our Participation Program, and PERUSE through a selection of handouts specially picked to help you navigate through NaNoWriMo. Ongoing gatherings every Thursday, except Thanksgiving, and every Sunday in November.
Plus join the Library on November 17th for "A Night of Writing Dangerously" from 5 to 8pm.