Opening Reception - "The Space Between" - an exhibit by Lori Orlowski at the Main Street Gallery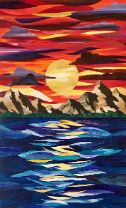 The world around you is a result of choices; but in the space between yes and no, there is a lifetime. Artist Lori Orlowski creates a vivid world with her choices in color and placement, although the space between is often the most mesmerizing.
Opening Receptions are always free and open to the public.