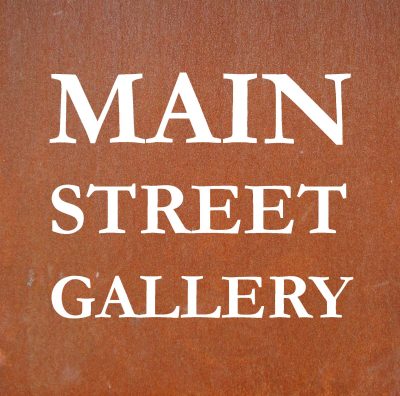 Main Street Gallery Exhibits
The Main Street Gallery hosts 11 exhibits a year from September through August, and displays a wide variety of mediums from local and national artists, as well as traveling exhibits.
The Main Street Gallery is a community art gallery committed to community artist development through:
– Hosting exhibits by emerging local artists
– Hosting exhibits of work outside the commercial mainstream by established local artists
– Hosting exhibits of visiting artists when the exhibit and/or workshops by the artist can make a valuable contribution to the local art culture
– Providing open and invitational exhibits that inspire local and amateur artists to expand the range of their media
Deadline for applications for the 2018-2019 Season is Thursday, March 1, 2018.
The Call to Artists for exhibits at the Main Street Gallery is published annually online upon Gallery Committee Approval. Applications are released annually in the Fall and the deadline for receipt of applications is March 1. The Gallery season runs September through August annually. For more information about the application or selection process, or to schedule a portfolio revue, e-mail info@ketchikanarts.org.
HOW TO APPLY
PORTFOLIO/PROPOSAL CONSULTATIONS
Part of the mission of the Main Street Gallery is to assist artists in portfolio preparation and professional development. To fulfill this mission, the Gallery Committee offers artists and curators individual consultations with a member of the Committee, and maintains a library of sample proposals. For help with a proposal, call the Arts Council office at (907) 225-2211.
MORE INFO FOR EXHIBITING ARTISTS