"Visions of Nature - Two Generations in Wax"
September 3 - 24, 2021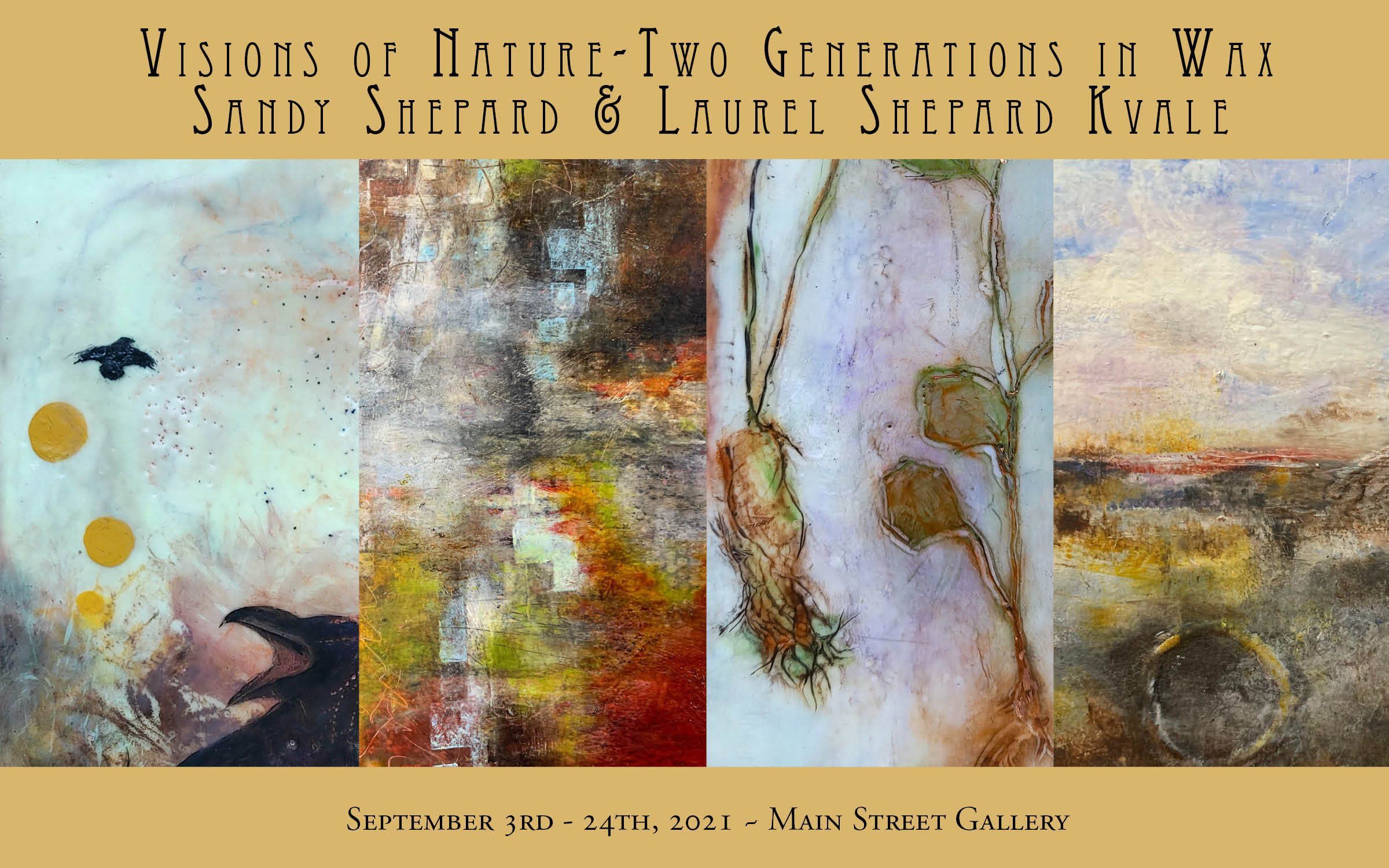 Artist and mother Sandy Shepard passed down her love and appreciation for art and nature to her daughter Laurel Kvale Shepard sharing with her techniques in various mediums. Laurel Kvale Shepard, gravitated toward photography and hot wax encaustic. Together they bring their individual styles and reflections on nature to this multi-generational exhibit celebrating a mother and daughter's shared love of Southeast Alaska and the Pacific Northwest working in oil and cold wax, encaustic, acrylic, photography, and mixed media. "Visions of Nature - Two Generations of Wax" is the first exhibit of the 2021-2022 Main Street Gallery Season!!!!