Foster Love, Foster Care: Bringing Awareness to Foster Care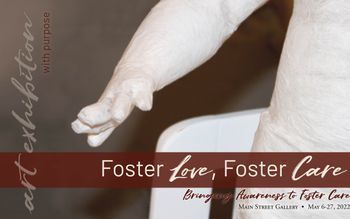 Artist Carmel Anderson and the Ketchikan Indian Community present a collaborative exhibit that uses the power of art to explore the challenges and triumphs of foster care. An installation of moving, sculptural pieces, created to start a conversation.
The exhibit is available in person at the Main Street Gallery May 6th - to 27th
Art speaks louder than words.
---
Artist Statement
My purpose as an artist is to create exhibitions that reflect stories of people's goodness, brokenness, and resilience. To understand complex social issues, I believe you need to first hear the voices of those most directly affected. "Foster Love | Foster Care" addresses foster children's desire for love, stability, permanence, loyalty to family, and fear of aging out of foster care and becoming transient. The exhibition strives to give voice to the often unheard realities by exploring the concerns that not only foster children face but also foster alumni, teachers, foster and biological parents, and caseworkers. Most people will agree that children are our future, yet there are an unprecedented number of children in foster care. This reality causes me to ponder the words of Dietrich Bonhoeffer, "The test of the morality of a society is what it does for its children." This art was created to depict the experiences of foster care children to the observer, making difficult circumstances experienced more tangible. As you view the life-sized mixed medium sculptures, I hope you are moved by the art created to be thought-provoking as it presents the unique realities of foster care. I encourage you to take a moment, pause, and be still before each piece, causing you to also ponder.

My goal for "Foster Love | Foster Care" is to inspire us all to face, discuss, heal, and break the silence of concerns surrounding foster care children so that viable solutions can be explored together as a community. As my artwork continues to shape who I am, I hope it has a similar effect on you, inspiring each of us to live our best stories while creating a safer, more peaceful, and more caring world.

This exhibition is dedicated to my three foster sisters who shaped my life and inspired "Foster Love | Foster Care."
Thank you to The Alaska Humanities Forum, Alaska Children's Trust, the Rasmuson Foundation, and Alaska Airlines for your contributions to this exhibit.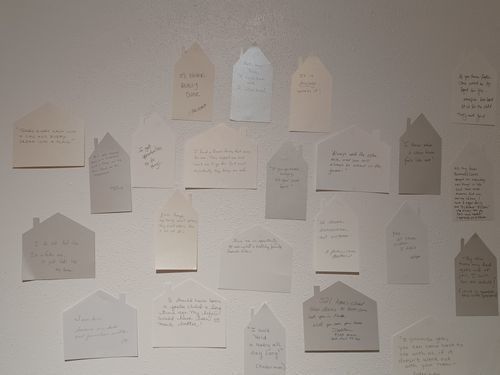 MY STORY
My Story is an opportunity for community members to share their stories of foster care to help others have a deeper and better understanding of their experiences. Shared voices are essential for communities to know how best to support children displaced from their homes and the advocates committed to supporting these children. Your stories are worthy of hearing.
You may use your name or remain anonymous. Thank you for your contribution, your voice matters. Each story will be hand written on a paper house and added to the story board in the Main Street Gallery.
Foster Care Child
This is for the kids who know that the worst kind of fear isn't the thing that makes you scream, but the one that steals your voice and keeps you silent.
-Abby Norman
Foster Care Adovocate
Fighting a battle few will ever understand, in a world darker than anyone cares to see, yet one by one they warrior on, for the cost of a broken heart is the price they are willing to pay for a child's healing and protection.
-projectfostercare.com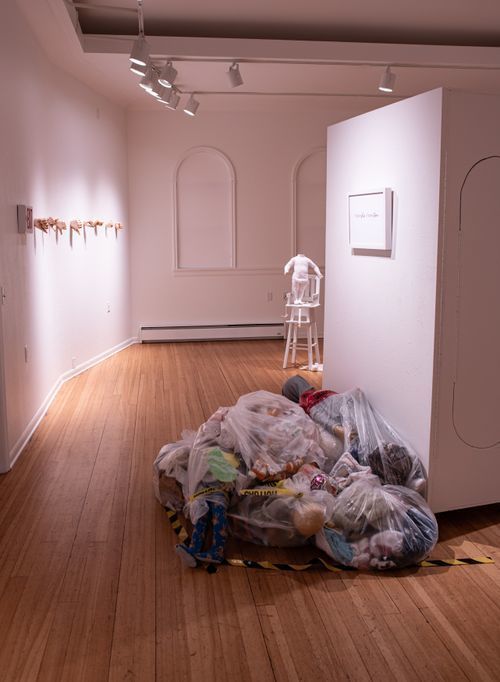 DISCARDED
 
Decoding (a child's difficult) behavior is like looking at a rain wrapped tornado crossing the road in front of you. You see the fury of rain, hail, wind and debris, but you have to look real hard to see the driving force behind it.
- Deborah A. Beasley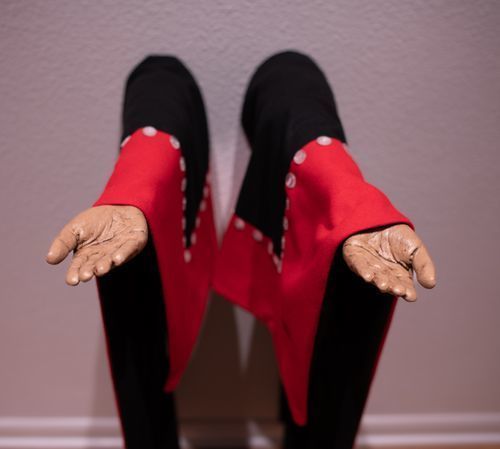 Creating: Our Children Are Sacred
I am very grateful to the Ketchikan Indian Community for partnering with the "Foster Love I Foster Care" exhibition and for hosting the Community Conversation. When Lynn Quan, Director of Ketchikan Indian Social Services, requested an art piece focusing on the placement of indigenous children in boarding schools, I was humbled at the enormity of bringing this painful and challenging part of our history into the conversation of displaced children. Being non-indigenous, I have not experienced nor fully understood the impact of colonization from this perspective.
Creating "Our Children are Scared" has awakened me to the generational effects this practice has had on native people. I struggled to fully grasp what it must have been for those parents to watch powerlessly as their children were being taken from them, not knowing where their children were going, or if they would ever see them again. I am grateful for the native elders who shared their family stories with me. The reality of this pain caused by boarding schools continues to affect multi-generations of indigenous families, making it vital for us today to listen and learn from their stories, and recognize the need for healing.
My desire for this art piece is to resonate with and connect with non-indigenous people the importance of acknowledging the boarding schools' impact on our local indigenous community. I want to convey the grief and pain of divided families whose children were sent to unknown and sometimes far-off lands of foreign language, customs, and foods. it is my hope that "Our Children are Sacred" will speak louder than words.
Carmel Anderson
Special thank you to:
Jozy Boyd, Selina Tolson, Karen Kennedy, Diane McCullough, Danielle Ludwigsen,
and the Native Culture Bearers who shared their wisdom with me.
The hands turned with the palms held upwards exhibits an open spirit of goodness. Cutting off the native children's braids was a common practice at the boarding. in the native culture, a person cuts off their braids to symbolize their grief. The scrub brush represents the hours many of the children spent doing the demeaning task of scrubbing floors while attending boarding schools.

OUR CHILDREN ARE SACRED

Where are my children - Native mother

I still picture my folks to this day, just standing there crying, and I was missing them. I got on the train and I don't know who was in the train because my mind was
so full of unhappiness and sadness.
- Juanita Cruz Spruce (Okay Owing Pueblo)
student at Santa Fe Indian School in 1915
interviewed in 1975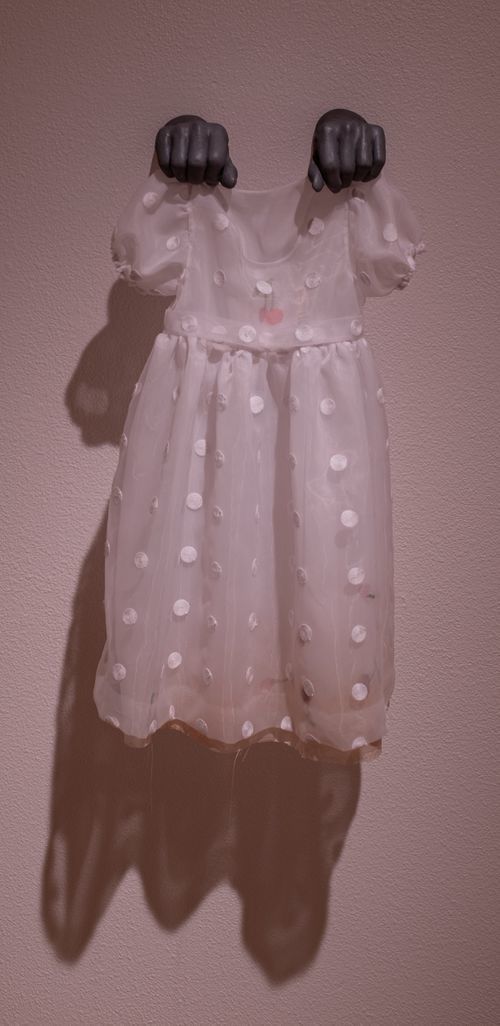 TAKEN
I saw the bruises, the burns, the cuts - I knew which ones has been done to you by someone you thought you could trust. Someone you thought loved you. I
knew which ones you gave yourself.

- Abby Norman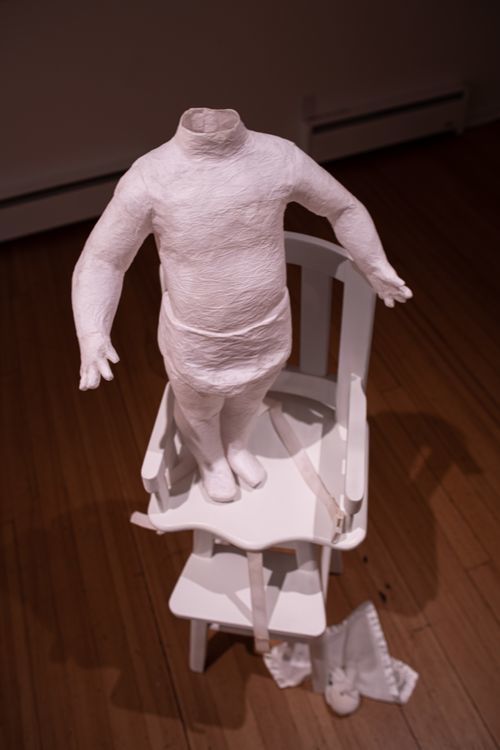 UNPROTECTED
Child abuse casts a shadow the length of a lifetime.
- Herbert Ward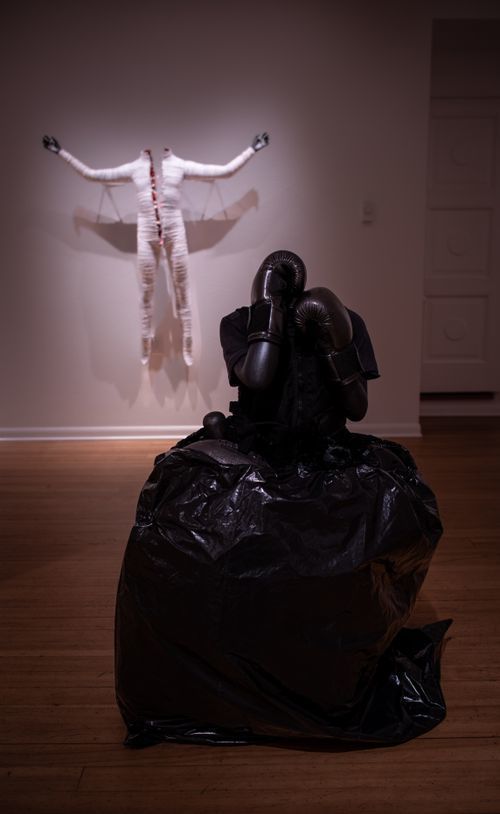 MOVING DAY

At seven he has already moved more times than the total number of years he had been on earth. And this time, like the times before, he moved with his belongings in a trash bag. A suitcase, at least, would have added a small degree of dignity to the whole affair - to being "placed" in another and another and yet another foster home before reaching the 3rd grade.
Trash bags break, you know. Trash bags can't possibly support the contents of any life, and certainly not a life as fragile as this.
- Social Worker
"The Child I didn't adopt"

AGED OUT

In foster care it's easy to measure what you've lost over what you have gained, because there aren't many gains in that life and you're a prisoner to someone else's
plans for your life.

- John William Tuohy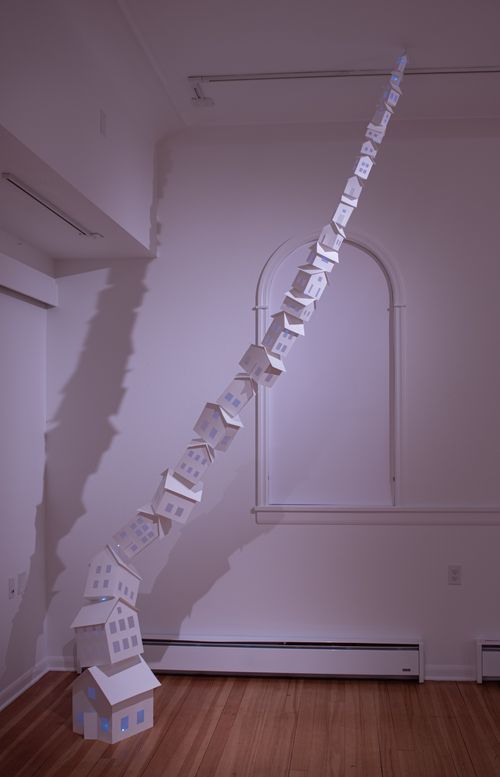 FOREVER HOME

I journeyed alone for almost ten years before I found home, Adoptions are like a very delicate gardening with transplants and grafts, Mine took hold, rooted, and
bloomed, even though there were inevitable adjustments to the new soil and climate. Yet I have not forgotten where my roots started.

- Ashley Rhodes-Courter