"By the Sea" Arts and Seafood Festival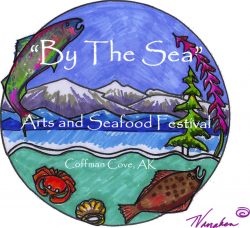 Live music, great food, poetry slam, fireworks, and unique shopping opportunities - what's not to love? Join fairgoers, 48 vendors, and musicians from all over Prince of Wales Island and beyond when they gather in Coffman Cove for this great two-day event celebrating our marine-based lifestyle.
Friday from 3p.m. to 10p.m. and Saturday from noon to 10p.m.