Event Calendar
Violinist Jesse MacDonald performs solo recital at the Main Street Gallery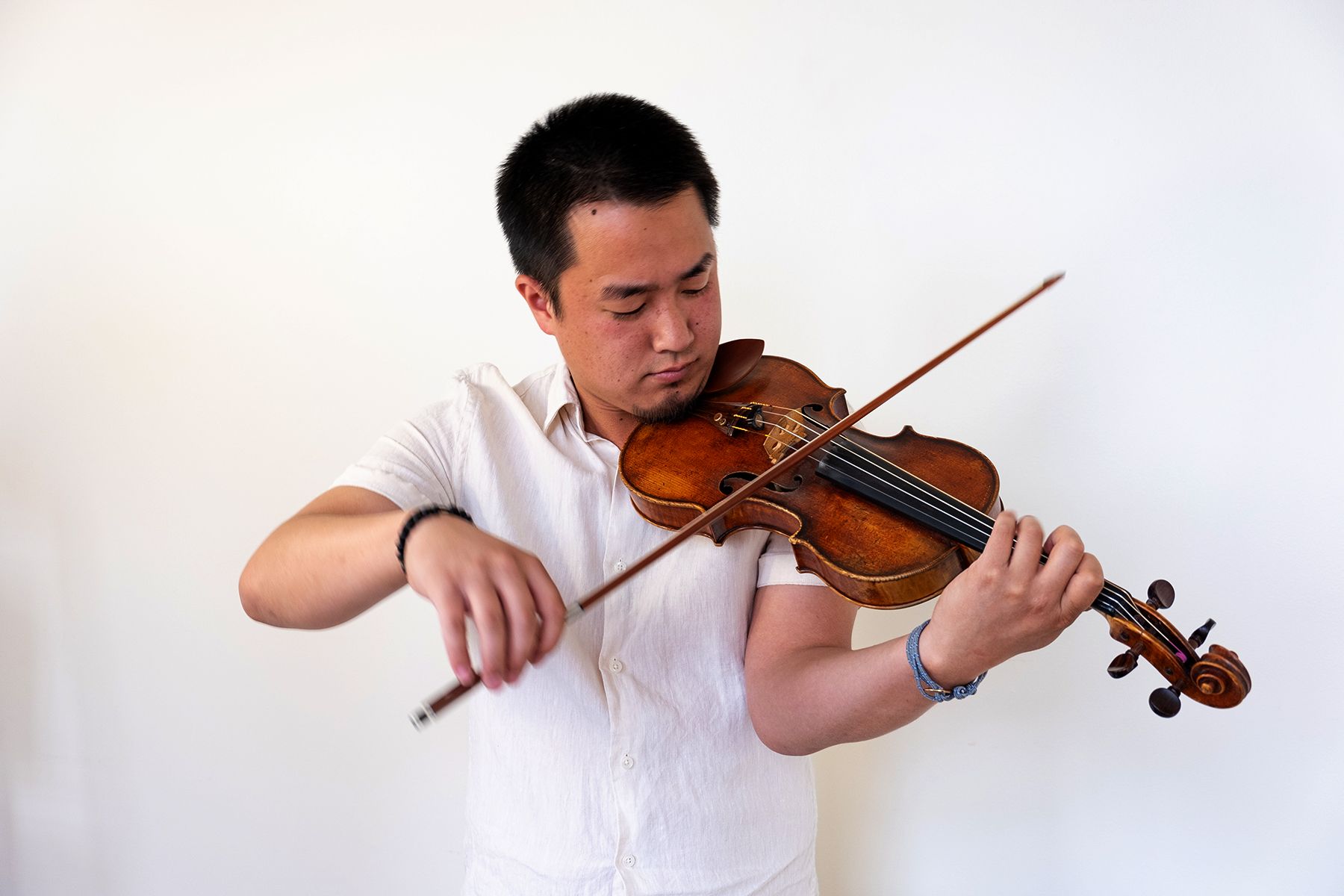 Visiting violinist Jesse MacDonald will be performing a solo recital at the Main Street Gallery on Sunday, February 9th at 3pm. The intimate setting of the Gallery will allow you an up-close experience enjoying this passionate professional musician perform. This will be a special treat for us in the winter months!!!
In addition to his performance, Jesse will be giving lessons and a masterclass for local string players while he is in town. The opportunity to take lessons from an expert string player are few and far between in our community so don't miss your chance!! Give KAAHC a call for more information about lessons and the masterclass and to sign up.
Jesse MacDonald received his Bachelor degree in violin performance from the New England Conservatory of Music, studying with Masuko Ushioda and and a Masters degree, receiving the Rachmael Weinstock Scholarship for Violin, and the Hugo Kortschak Award for Chamber Music, studying with Mark Steinberg at the Manhattan School of Music. MacDonald has performed with New York City's Luminaria String Quartet and Boston's Emma String Quartet and Tempest String Quartet at NEC's Jordan Hall, Apple Hill Center for Chamber Music, the Banff Centre for the Arts, the Metropolitan Museum in New York City, and throughout the New England area. He has played all over the East Coast with groups such as Palaver Strings (Portland, ME), Cape Symphony, Boston Philharmonic, Cape Cod Chamber Orchestra, Bergen Symphony, and with Off-Broadway theaters such as the Company Theatre in Norwell, MA, and the Seacoast Repertory Theater in Portsmouth, NH. He was also the lead fiddle player for the Broken String Band, a contra dance and swing band based out of Bozeman, MT, for 10 years!!
Tickets are $25/Adult, $15/Student, Children under 12 free. Click below to purchase tickets online, call the arts council or get your tickets at the door.
Please call the Arts Council with any questions. 225-2211