POSTPONED!!! AU Adult Batik Class with Loren McCue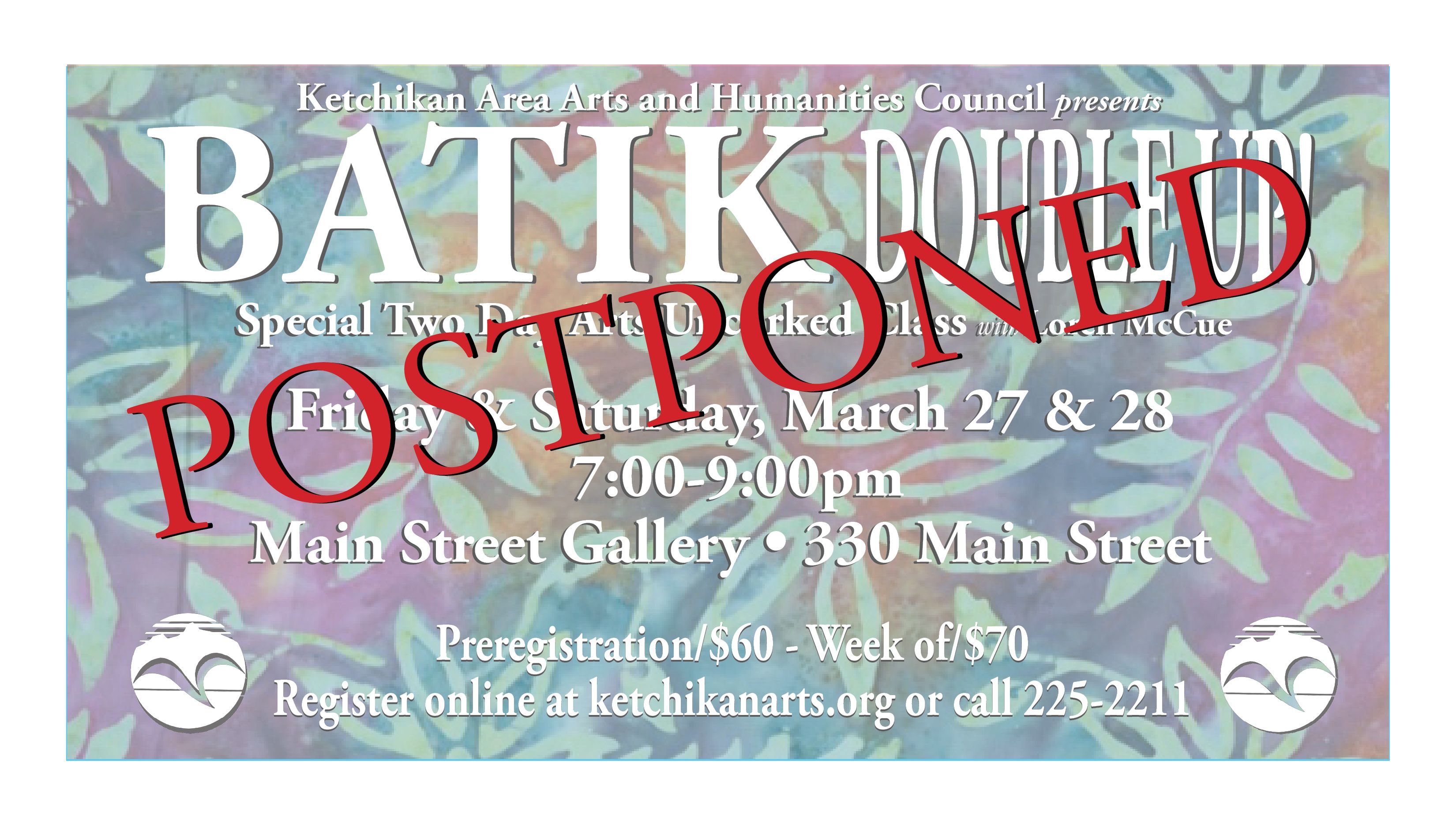 !!!This class has been tentatively rescheduled for June 27th and 28th!!!
This Double-up Batik class is a special two-day class, Friday 7:00 - 9:00 pm and 7:00 - 9:00 pm Saturday! Batik is a method of dyeing fabric by applying hot wax to areas to be left undyed. You will learn the techniques of applying the hot wax and dying your own fabric. Muslin pieces are provided, but feel free to bring your own 100% cotton fabric to dye as time permits.