Jurried Youth Art Exhibit SeaAlaska Heritage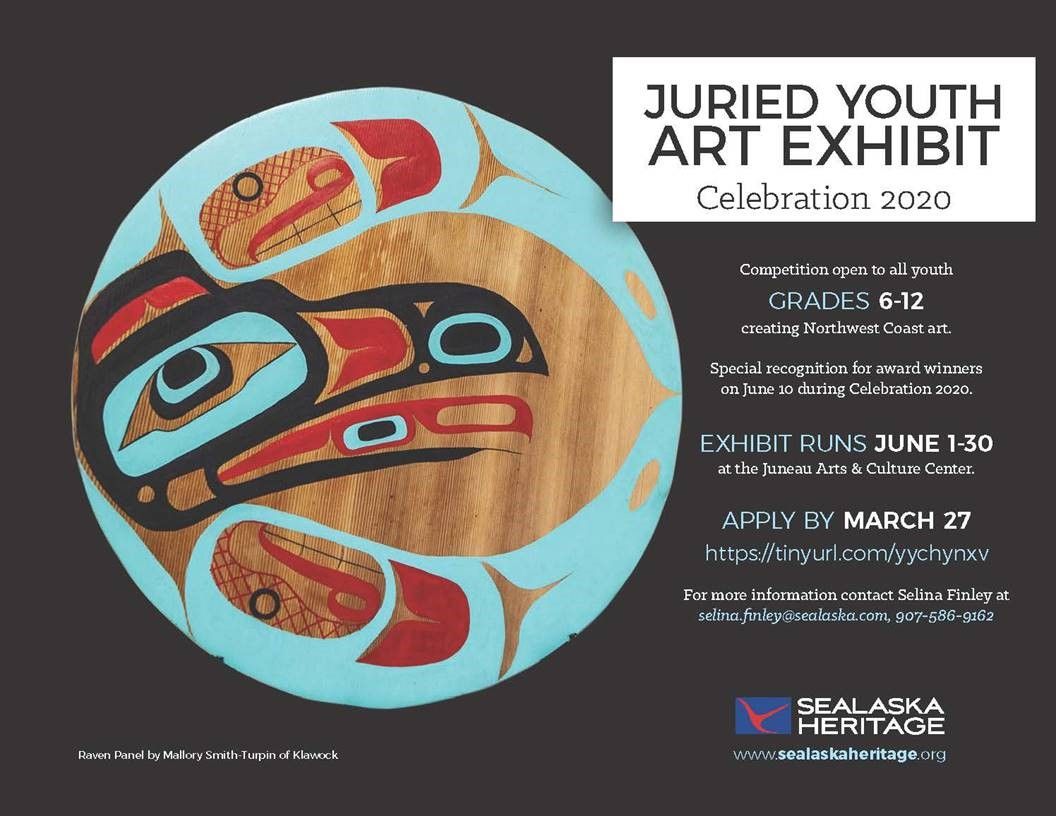 Calling all youth for NorthWestCoast Art
Preparations for Celebration and the Youth Art Exhibit are underway! Sealaska Heritage are seeking applicants for their youth exhibit featuring NWC art made by students within the last two years. Please encourage students to apply and create NWC art this semester.
The deadline to apply is March 27th. The deadline for the finished artwork is April 13th.
If you would like more information regarding this program, please contact jen.laroe@sealaska.com or (907) 586-9173 OR Selina Finley at Selina.finley@sealaska.com or (907)586-9162.