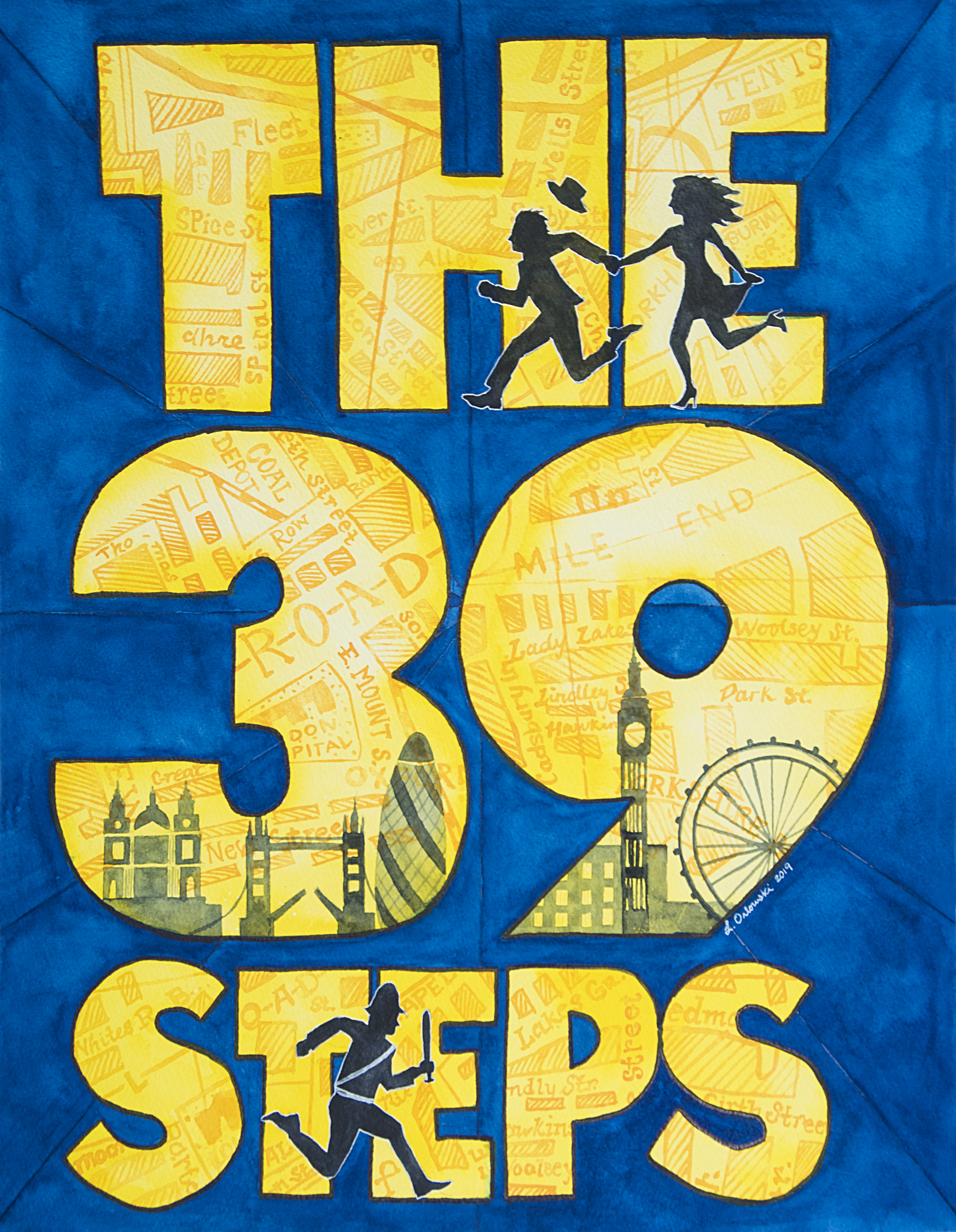 First City Players produces a whodunit! The script rattles with laugh-makers as four talented actors portray 150 characters.
The action opens as a man mired in humdrum meets a woman with a thick accent who claims she's a spy. He takes her home. She's murdered! And soon a mysterious organization called "The 39 Steps" is hot on the man's trail. Throw in an onstage plane crash, handcuffs, a shadowy cabal, missing fingers, some old-fashioned romance, and a death-defying finale.
It's an unforgettable evening for those who love the magic of theatre!