MANDATORTY Wearable Artist Meeting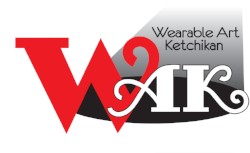 This is a mandatory meeting for all artists wishing to participate in the Wearable Art Show. The meeting will cover all procedures for the show's participation. This meeting is geared toward individual artists, school groups and models are not required to attend be are very welcome should you want to come.
Because of the need to reschedule this meeting we understand if you have challenges for attendance. If you need to attend via online or phone, please email or call to get more info. The meeting will be recorded, if you are unable to attend you will need to watch recorded meeting.
Thursday, January 16th, 5:30pm, Main Street Gallery, 330 Main Street