Wearable Art Show Call for OPENING PERFORMANCE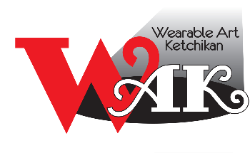 The Ketchikan area Arts and Humanities Council is accepting proposals for the Opening Performance for the 34th Annual Wearable Art Show at the Ted Ferry Civic Center. The theme in 2020 will be "Once Upon a Time". The selected performer(s) will reference the theme in a surprisingly clever and fun way.
The Opening Performance will be required at all four Wearable Art Show performances.
We encourage you to be expressive with this artform!