Evon Zerbetz Linocuts and NEW Octopoda Press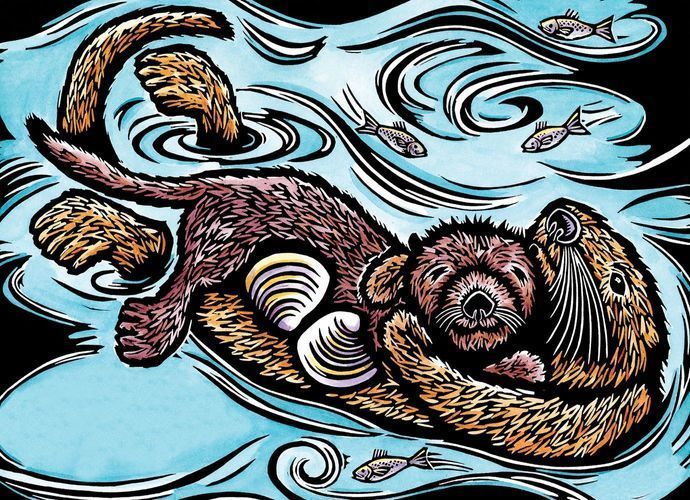 I use traditional printmaking techniques for my artwork. I carve, ink, and print my blocks by hand. Each linocut print is hung to dry and then may be further treated with hand painting. My carved linocuts give my books and cards a distinct look. Curb-side deliveries offered in Ketchikan. Visit Evon Zerbetz Linocut website!
New this year! Check out my new Octopoda Press website to find nature-based art and writing projects for kids (and adults!). Take a break from shopping and enjoy some family projects designed by Evon!
Online Only