Wearable Art Show Materials and Travel Grant Appication Due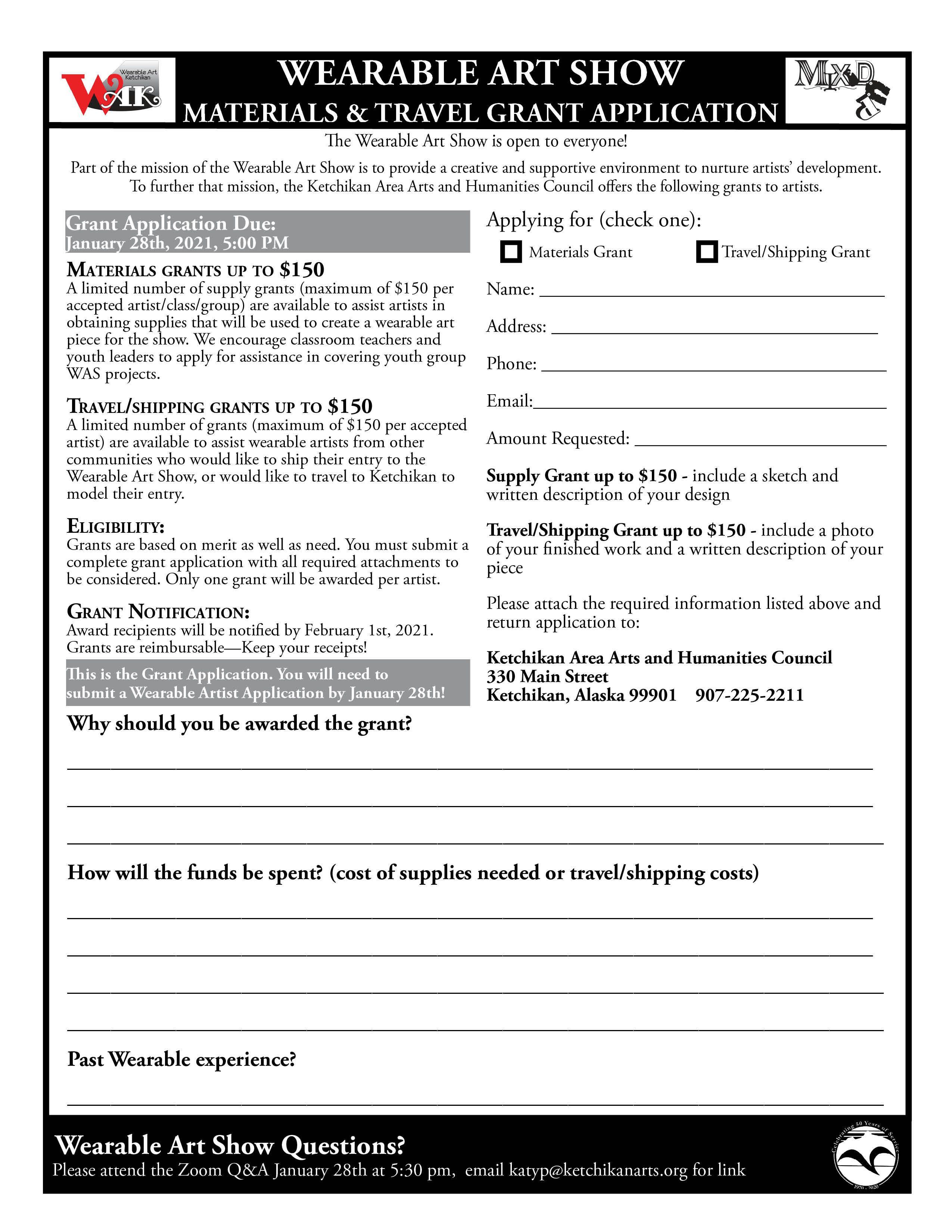 Are you a Wearable Artist thinking about participating in the 35th Annual Wearable Art Show Mixed Up?
There are Grants available for Materials and Travel!
Must be a participating Wearable Artist to receive a materials or travel grant.
Only one Grant per artist.
All Grants are reimbursement based artists must provide receipts!
The deadline to apply for the Materials and Travel Grant is January 28th, 2021!!