Wearable Art Application Deadline!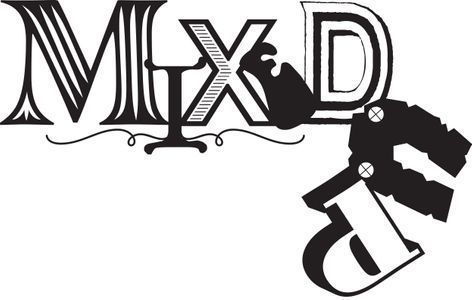 Applications, Music and Model Release Forms are DUE TODAY!!!!
35th annual Wearable Art Show "Mixed-Up!" Guidelines
• Entry is FREE for KAAHC ARTIST members! If you are not an Artist member of the Arts Council, the entry fee is $60 per artist. If you would like to become a member - or update your membership - you will be able to do that at the end of the registration form and we will love you forever.
• Each Individual Artist may submit up to two entries. Entries can include up to four models for the filming. However, there may be restrictions at individual locations, (For example… Four models can participate in the filming, but might be divided into groups of two for performing at different venues.) We are limited by dressing room size at some venues.
• Wearable Art must be handcrafted from "scratch." No ready-made costumes or street clothes will be accepted.
• Individual and youth artists will be distributed among the venues. Parents we will not schedule your youth under 16 in any of the bar locations.
• There will be no Wearable Art Show Model Workshops. However we will try to get the KTB mirrors available for scheduled practice sessions, stay tuned for more updates!
• Provide music for your performance that is no longer than 2 minutes. If the music you provided is longer than two minutes, and has no timing indications, your application will be considered incomplete.
• Artists must provide their own model for all performances. Models cannot appear in more than two pieces. If you need help finding models call us!
• A photographer will document the event for the Arts Council. It is the artist's responsibility to inform models that photos may be used in publicizing the Wearable Art Show and the Arts Council. Models will be required to sign a release form.
• There will be no DRESS REHEARSALS. It is mandatory for artists & models to be prepared and ready for their KPU filming and for live performances.
• KAAHC reserves the right to place your piece in the location of our choosing. Please let us know if there is a date you cannot participate in, and we will try (no promises!) to accommodate your request. If you have ADA mobility challenges please let us know so we can make accommodations.
• KAAHC reserves the right to exclude work that is incomplete or inappropriate.
• KAAHC reserves the right to alter the lineup to better serve the performance.
• You must submit up to 3 images of your piece through this form!
• You must submit your music of 2 minutes or less via thumb drive or e-mail to the Arts Council office. Last year, we had issues with links to iTunes. You must own the music and it must be in an MP3 or MP4 format.