Main Street Gallery Call to Artists and Curators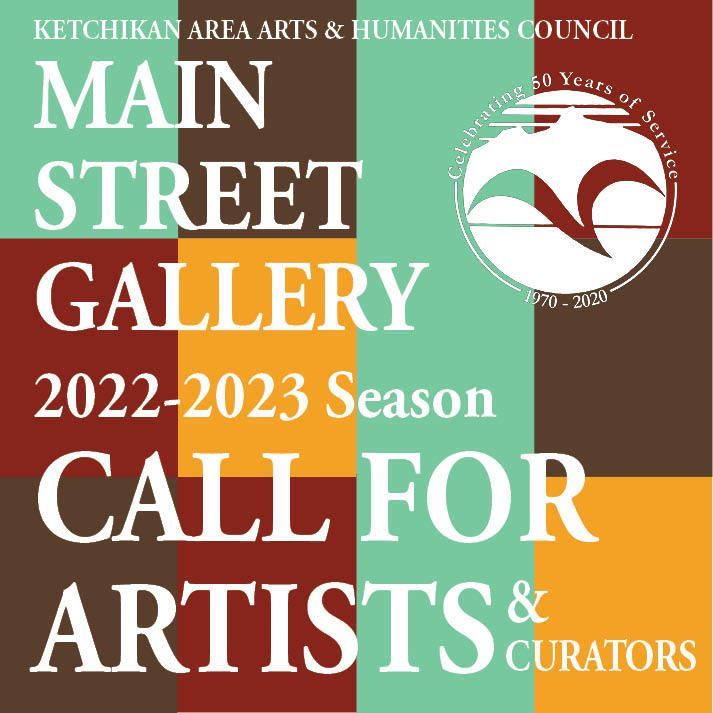 The Ketchikan Area Arts and Humanities Council's (KAAHC) mission is to create and promote opportunities to experience the arts and explore the humanities. The Main Street Gallery is a program of the KAAHC and is a non-profit, year-round exhibition space committed to:
* Providing exhibit opportunities to both experience the arts and explore the humanities;
* Exposing the Ketchikan area community to a broad variety of expressive art forms;
* Encouraging local participation and appreciation of the arts and humanities.
* Increasing visibility for artists, thinkers, and a forum for social change;
* Nurturing community artist development; and
* Providing an encouraging environment for innovative art forms.
The Main Street Gallery has 11 exhibits in the Gallery Season from September 2022, through May 2023 displaying a wide variety of mediums in Solo, Group, Invitational, and Open Call exhibits from local and national artists, as well as traveling exhibits. Seven of these exhibits are available each season as an open call to both artists and curators who have a vision for an exhibit!!
Proposals are due by 5:00 pm on Tuesday, March 1st.