Music Moves Dedication Ceremony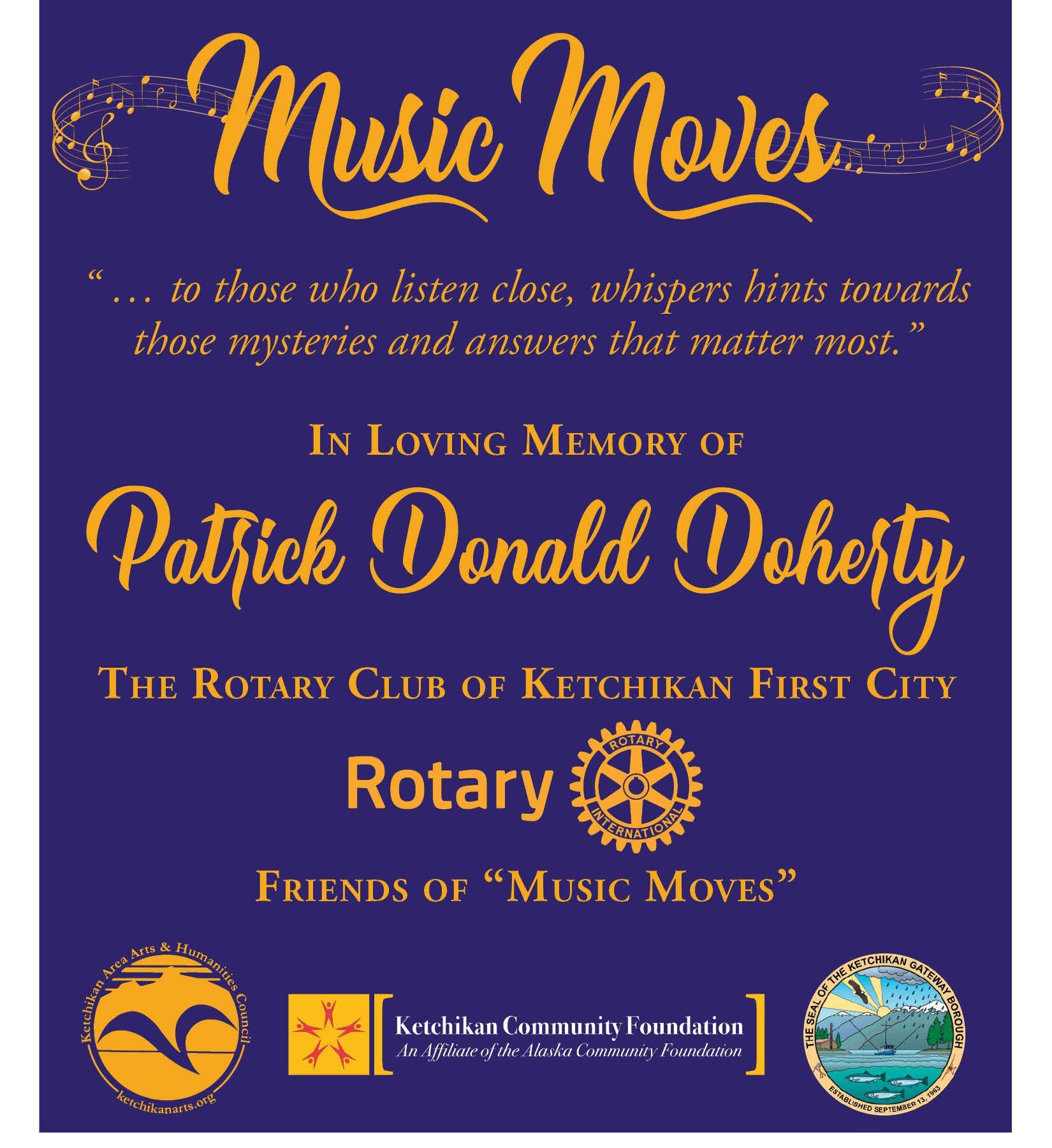 Music Moves Dedication Ceremony
Music Moves is a fiscally sponsored project of the Ketchikan Area Arts and Humanities Council. In collaboration with First City Rotary, an interactive, outdoor, instrument installation has been installed at Rotary Beach. A special public dedication for the instrument installation will be held at
2:00 pm at Rotary Beach. Please come out and enjoy this beautiful gift of music!