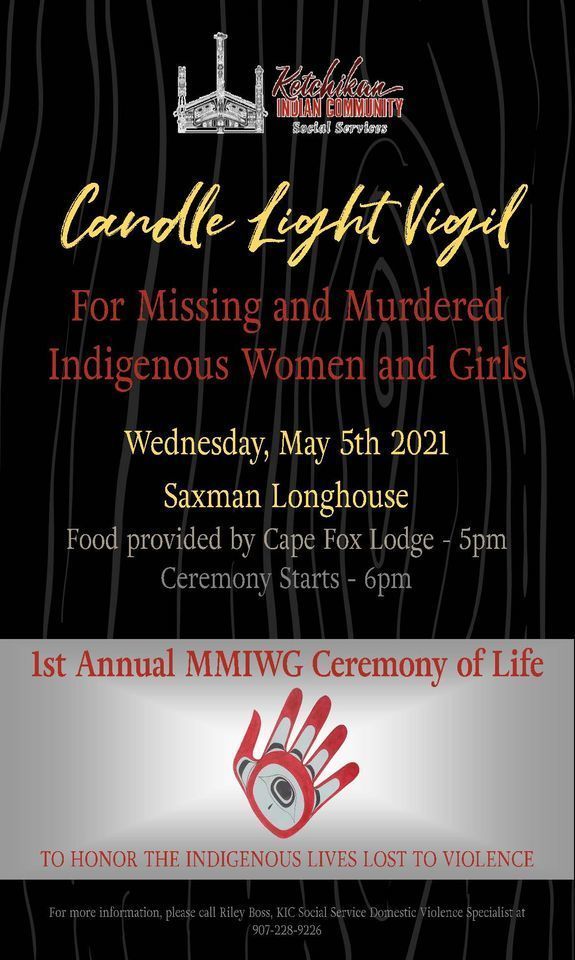 Missing and Murdered Indigenous Women (MMIW) is a serious epidemic that is impacting the nation, the state, and our home here in Southeast Alaska. Our sisters, mothers, daughters, aunties, grandmothers, nieces, friends, and neighbors must be protected and honored. Violence is not a part of our way of life.
Join Ketchikan Indian Community Social Services Department on May 5th from 5pm – 9pm at the Saxman Longhouse for a traditional meal catered by Cape Fox Lodge, and an evening of community togetherness, learning, and healing. Masks are required and social distancing is encouraged. Hand sanitizer and disposable masks will be provided to guests.
In order for change to happen, we must educate ourselves, listen to one another, and honor those voices lost to violence.
If you have any questions about the event, please contact Riley Boss, KIC Social Services Domestic Violence Program Specialist, at 907-228-9226.