Landfalls: Dedications to Alaskan Women Writers and Storytellers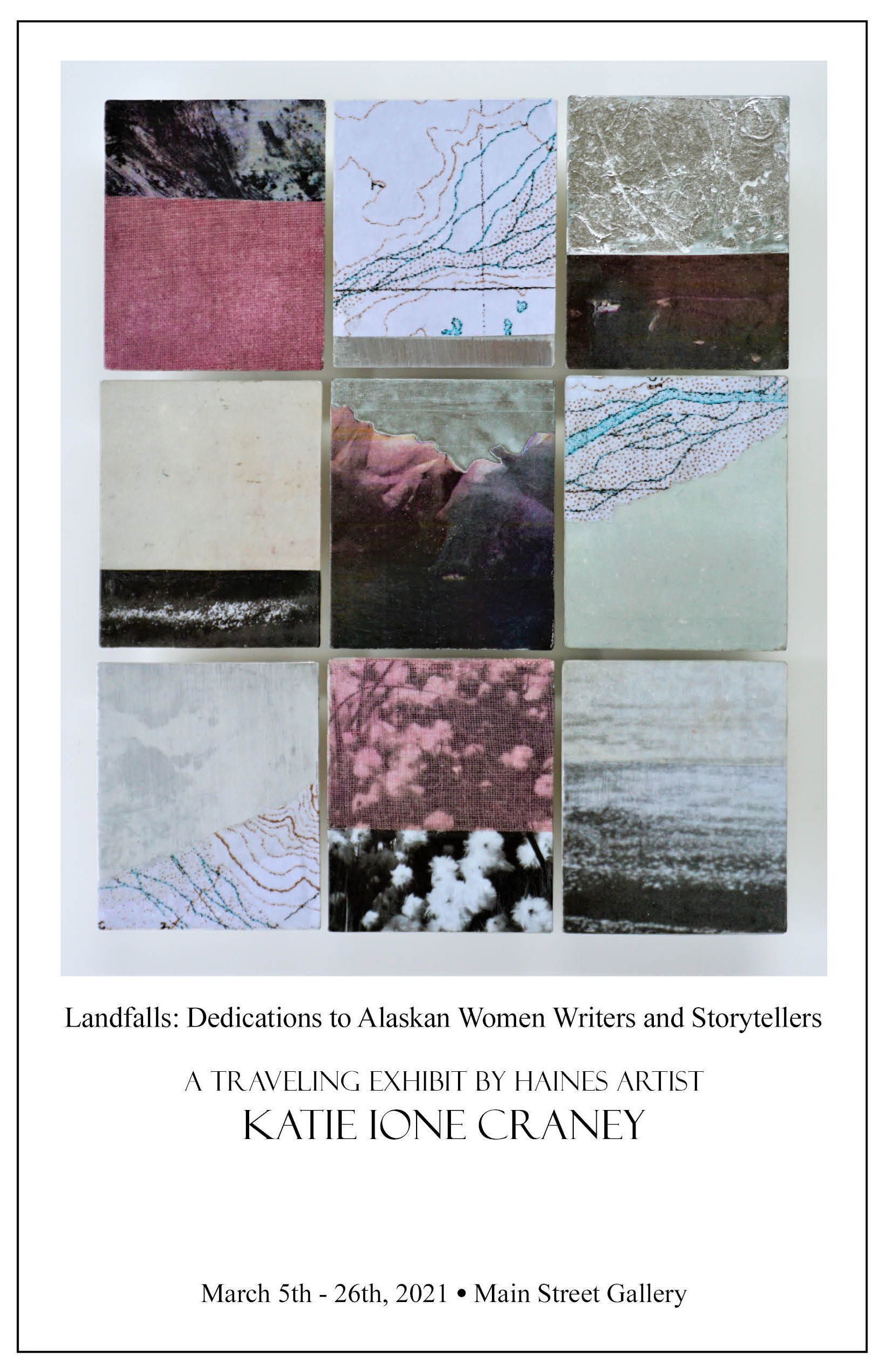 A traveling exhibit by Haines artist Katie Ione Craney inspired by women authors of Alaska.
An exhibit inspired by the women writers and storytellers of Alaska in a series of small encaustic, multimedia pieces. This series was in response to the words of Alaskan women! The shared history of gender roles, obligations, observations, appropriations, and dark shadows carried through generations. "Woven into the lines of these selected works are stories of love, loss, grief, remembrance, and survival, as well as kindness, compassion, and a fierce devotion to the communities we call home."
The Online opening for the exhibit will be March 5th at 2:00 pm. It has not been determined if there will be an in-person opening.